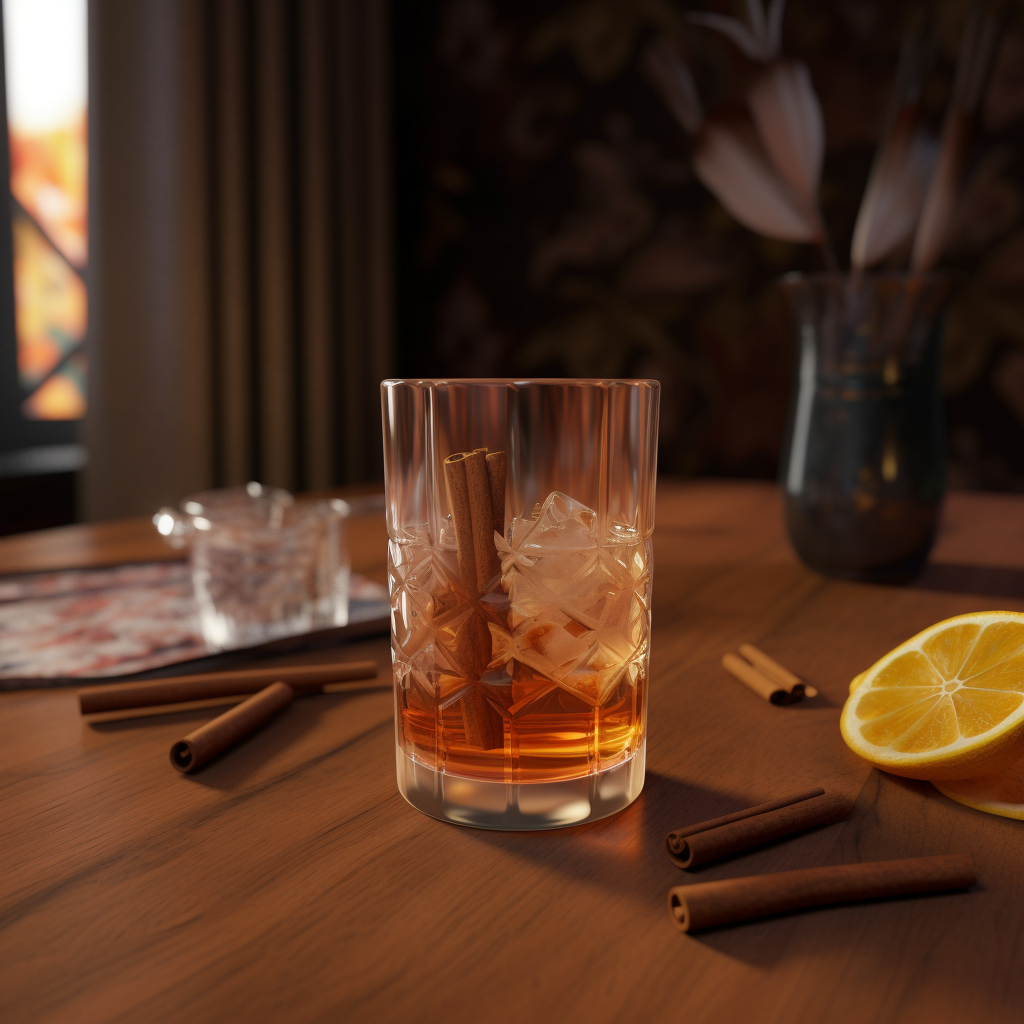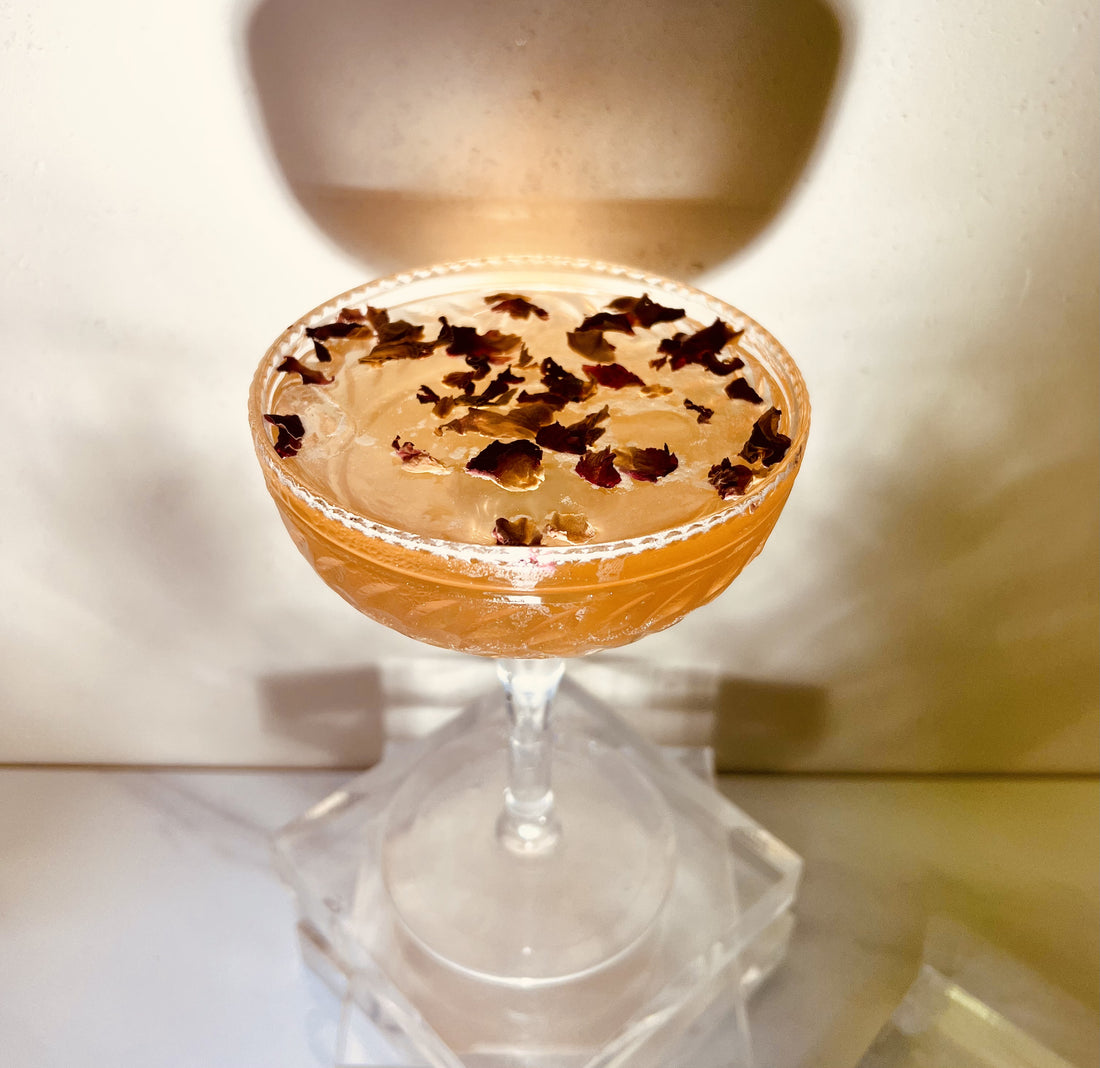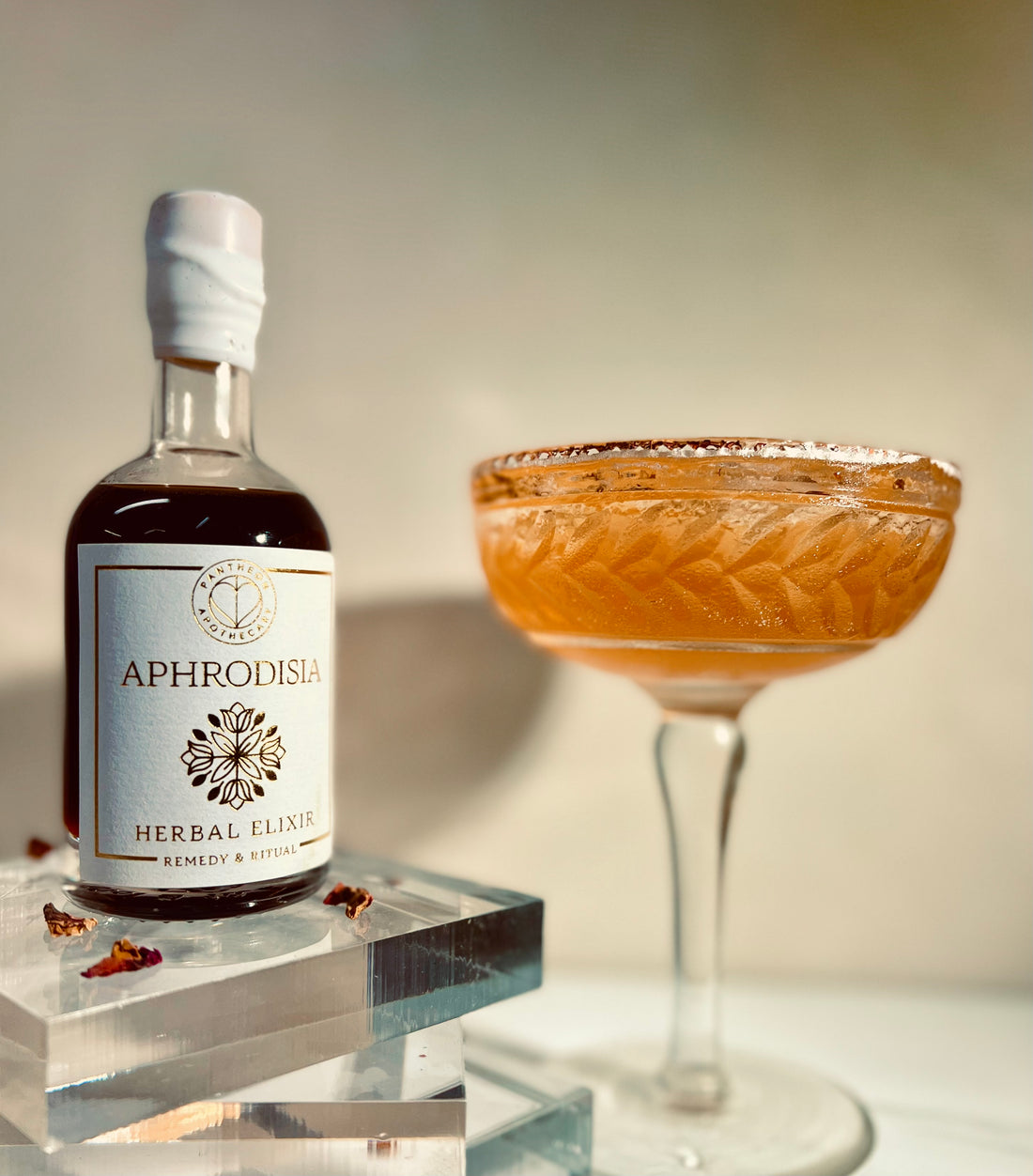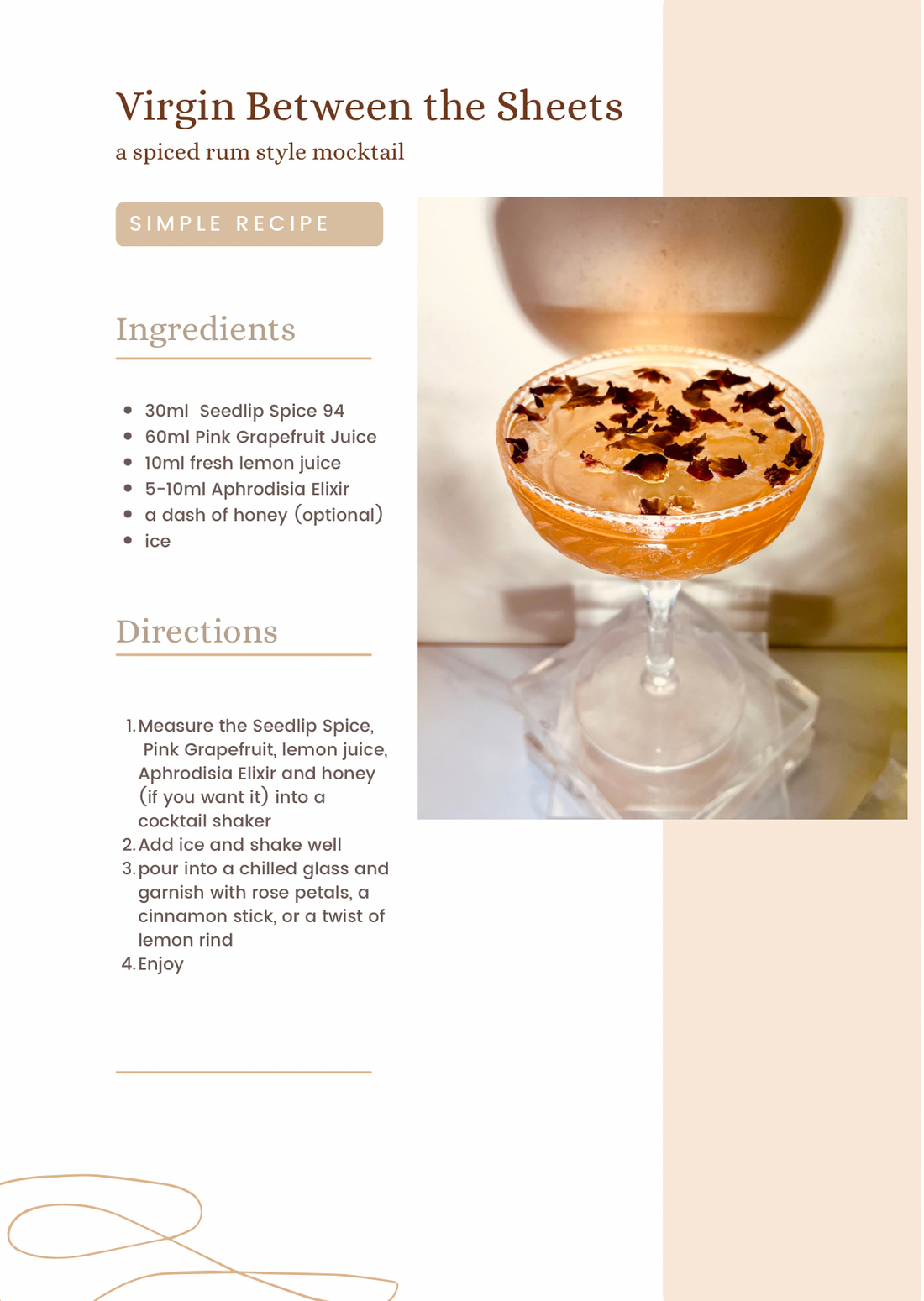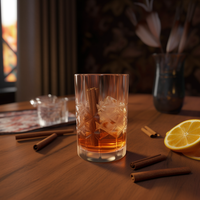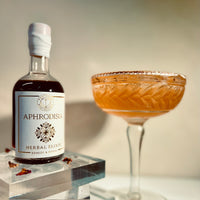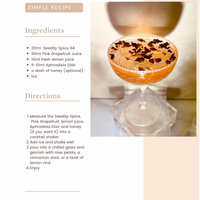 APHRODISIA ELIXIR - SHORT DATE NOV2023
Indulge in a sensory experience that blends pleasure and wellness.

Our Aphrodisia Elixir is a carefully crafted blend of rose petals, damiana, ginger, black pepper, and cayenne pepper.

This aromatic and invigorating blend is designed to stimulate your senses, invigorate your body, and enhance your drinks with its unique flavour profile.
• you love beautiful, aromatic drinks
• you want to spice things up
• you're looking for something unique for your next cocktail night
• you want a healthy substitute for flavoured sodas
Rose Petals: Known for their intoxicating scent, rose petals also offer calming properties that help promote relaxation and wellbeing.

Damiana: A classic herbal aphrodisiac, damiana is known to enhance mood and stimulate desire, making your drinks that much more exciting.

Ginger: Ginger is well-regarded for its digestive benefits, plus it adds a warming, zesty punch to our elixir.

Black Pepper & Cayenne Pepper: These spices not only add a thrilling kick to your beverages, but they also stimulate circulation, invigorating your senses.
Use 5-10ml as a unique ingredient in cocktails and mocktails, or simply add to sparkling water or ginger beer for a spicy twist.
Aphrodisia Elixir is a gentle blend of herbs and spices that is safe for everyone to consume in moderation.

Store cool and dark.
Keep out of reach of children.
Organic palm-free glycerine (pharmaceutical grade), Distilled water, Damiana, Rose petals, Ginger, Black Pepper, Cayenne Pepper