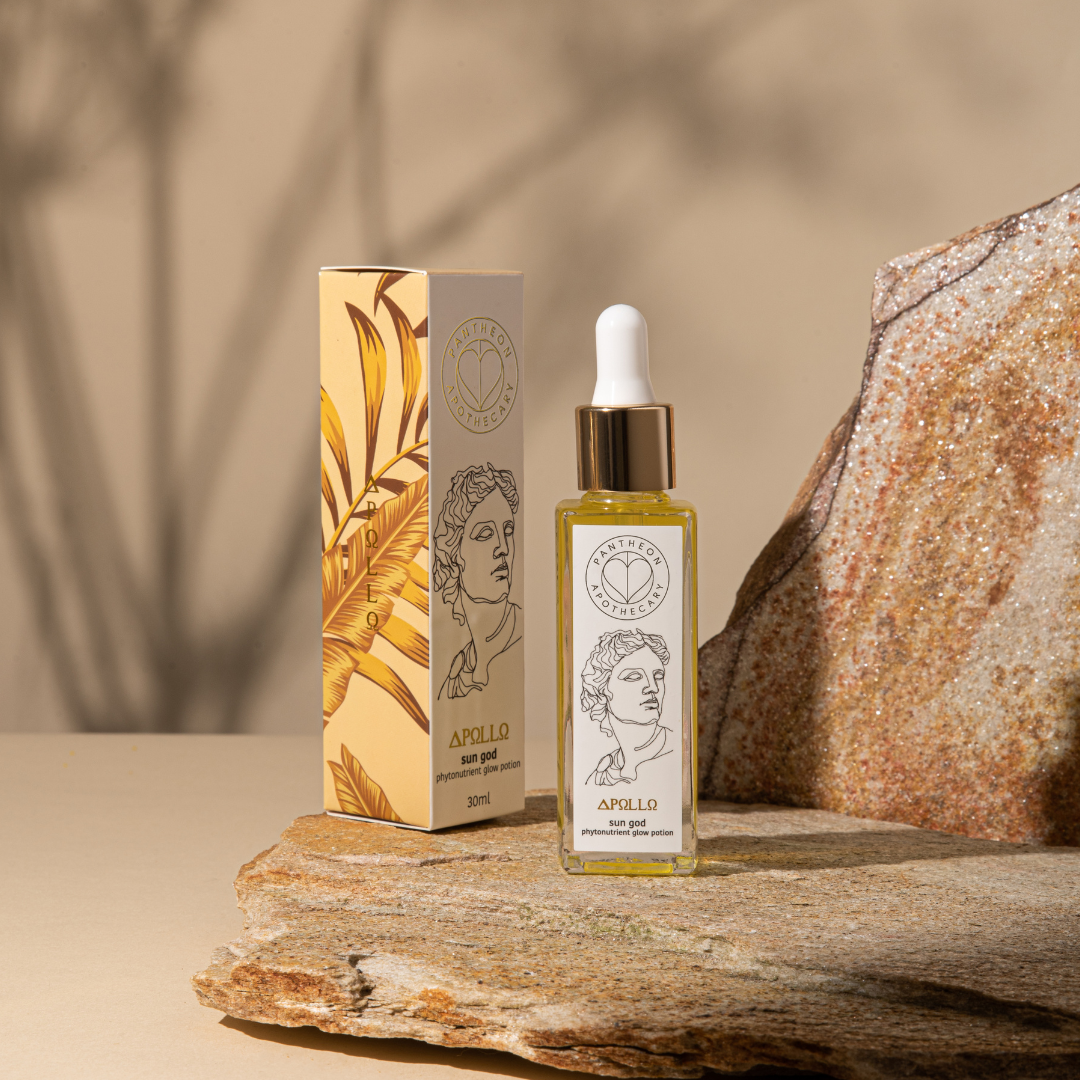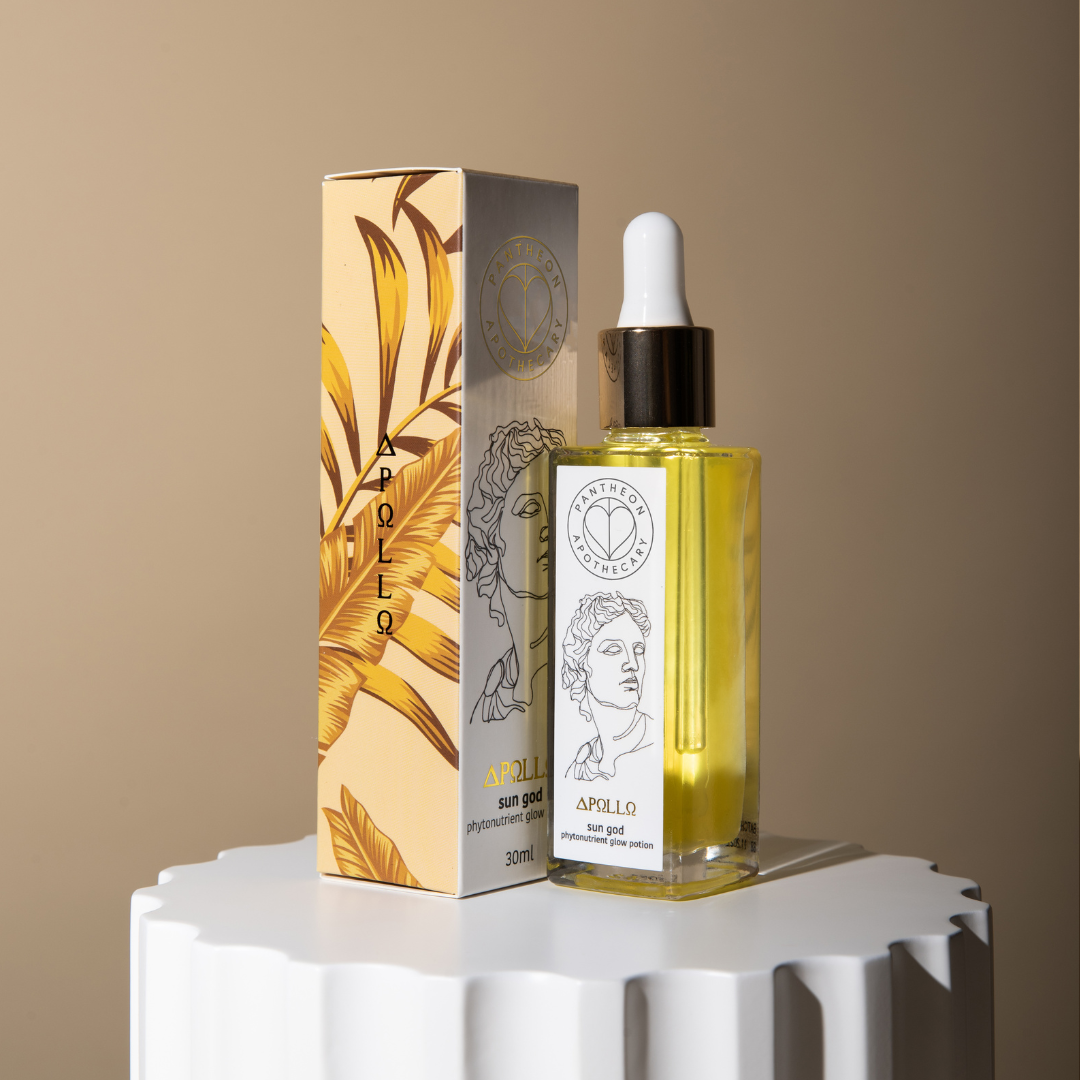 APOLLO - SUN GOD - ADVANCED VITAMIN C THD SERUM
Experience the all-round benefits of our Apollo Glow Potion, a versatile serum for your skin, hair, and beard. Enriched with Vitamin C oil, potent botanicals, and herbal extracts, Apollo nourishes, conditions, and protects for a healthy glow.
This multi-tasking serum, packed with antioxidants and vitamins, is an essential addition to your minimalist skincare routine.  The perfect facial serum, beard oil, hair oil, and after-shave treatment all in one.
Apollo is suitable for all skin types. 
• you love a multi-tasking product
• you're a skincare minimalist (a skinimalist)
• you have a beard, or shave your face
• you spend time in sun, wind and surf
• you want healthier, younger looking skin
• you like fresh non-floral scented products
Argan Oil: Known for promoting lustrous hair conditioning and providing deep moisturisation for the skin.

Boswellic Acid: Offers potent anti-inflammatory benefits and aids in cellular health for rejuvenated skin.

Calendula Extract: Known for its healing properties, calendula can help soothe and calm skin after shaving.

Vitamin C THD: A powerful, oil-soluble form of Vitamin C, THD has been shown to be 30% more effective for anti-aging than l-ascorbic acid.

Squalane: An outstanding hydrator, Squalane helps to prevent loss of moisture that compromises skin's suppleness.

Other notable ingredients include Jojoba Oil and a selection of essential oils including Cedarwood, Helichrysum, Lemon Myrtle, and German Chamomile. They all work in synergy to boost the antioxidant and vitamin content of the serum, providing nourishing care for both skin and hair.
• Kawakawa & Frankincense Ultimate Hydration Serum

Apply 4-8 drops on clean skin, use as an aftershave, or as a beard oil for conditioning. It's versatile enough to be used on its own, mixed with our ultra-hydrating hyaluronic acid serums, or blended with other products.
Squalane, Calendula Extract (Calendula Officinalis & Capric/Caprylic Triglycerides), Argan Oil, Frankincense Resinoid Extract (Boswellia Sacra & Capric/Caprylic Triglycerides), Jojoba Oil, Tetrahexyldecyl Ascorbate, Tocopherols, Cedarwood, Helichrysum, Lemon Myrtle, and German Chamomile Essential Oils.