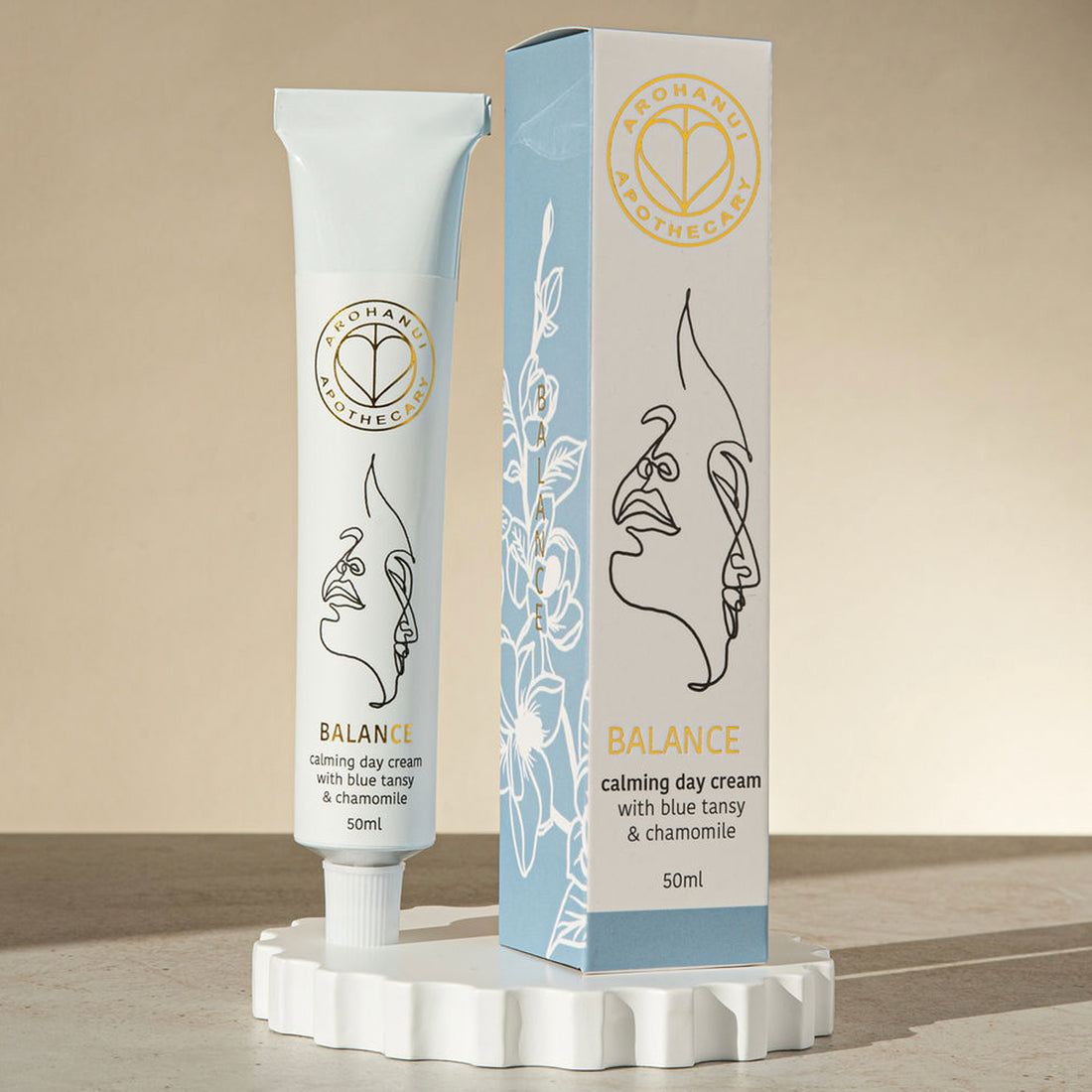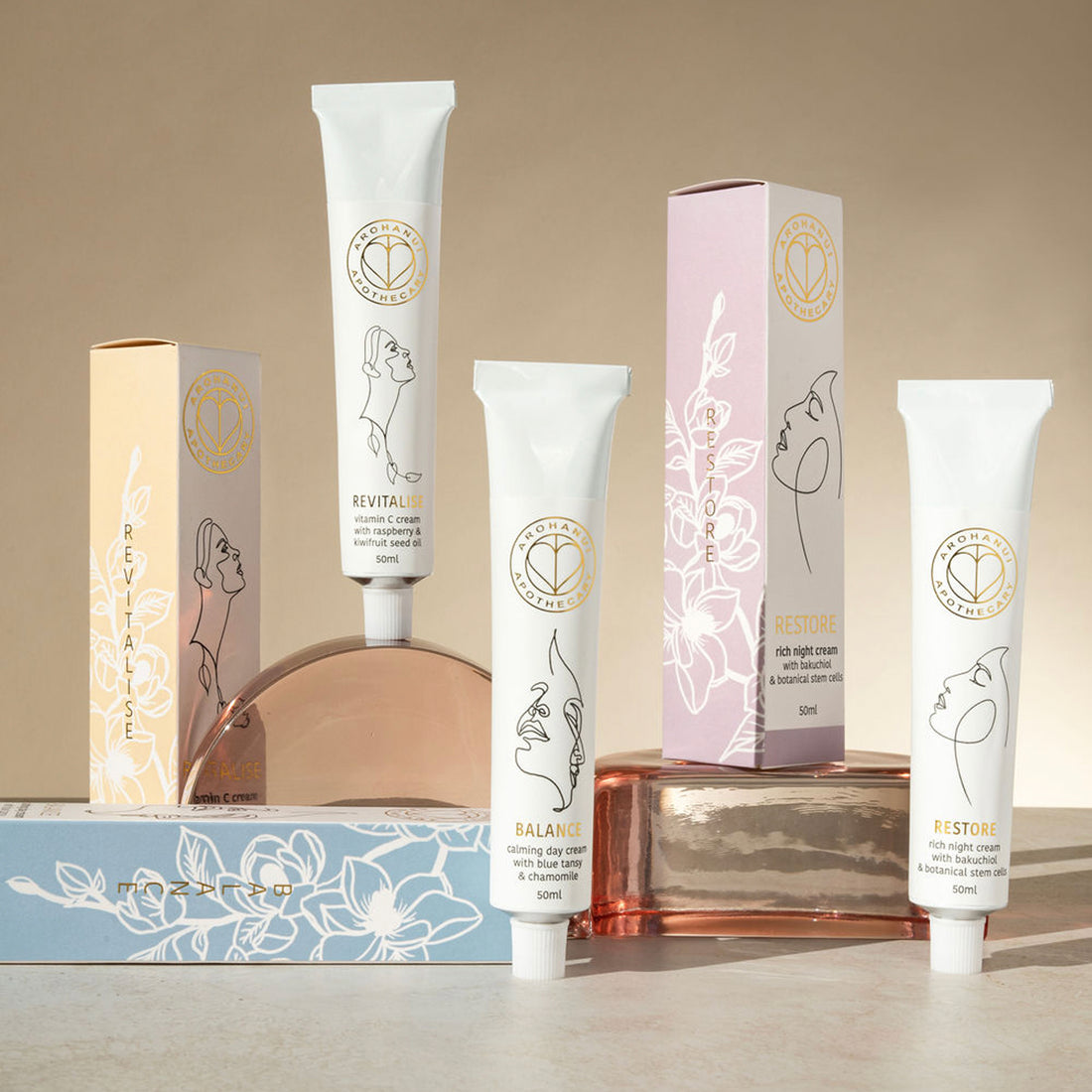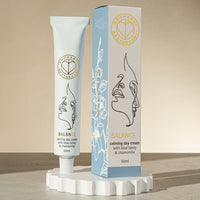 BALANCE - CALMING DAY CREAM
Balance Day Cream is a lightweight, natural formula designed to soothe reactive skin, battle blemishes, and restore balance to your complexion. This cream contains a blend of precious blue tansy, yarrow flower, and chamomile flower oils that gently nourish and rejuvenate your skin, promoting a refreshed and vibrant look.
Our Balance Cream is the perfect addition to your daily skincare regimen, suitable for all skin types, but particularly useful for those prone to breakouts and blemishes. May be combined or layered with Artemis glow potion for maximum results. 
• you experience breakouts and blemishes
• you are looking for a lightweight, easily absorbed day cream
• you have oily skin or an excess sebum production
Blue Tansy, a rare and cherished distillate, is revered for its potent anti-inflammatory and antibacterial properties. It effectively addresses various inflammatory and microbial skin concerns, making it a key player in the battle against acne. It also effectively reduces redness.

Yarrow Flower Oil, a formidable astringent, plays a pivotal role in regulating sebum production. Its power to keep oil levels in check aids in maintaining a clear and healthy complexion.

Chamomile Flower Oil offers gentle and soothing relief to irritated or inflamed skin. Renowned for its calming properties, it is a beacon of tranquility for unsettled skin.
• Artemis Moon Drops phytonutrient glow potion
• Sapphire cleanser
Apply a small amount of cream to the face, following cleansing, toning, and/or serum steps in your routine.

May be used day or night.
Aloe barbadensis juice*, Camellia seed oil*, glycerine*, cetearyl olivate, sorbitan olivate, shea butter*, dehydroacetic acid, blue tansy essential oil, chamomile essential oil*, yarrow essential oil, benzyl alcohol, aqua, caesalpina spinosa gum, Totarol*

*certified organic ingredients