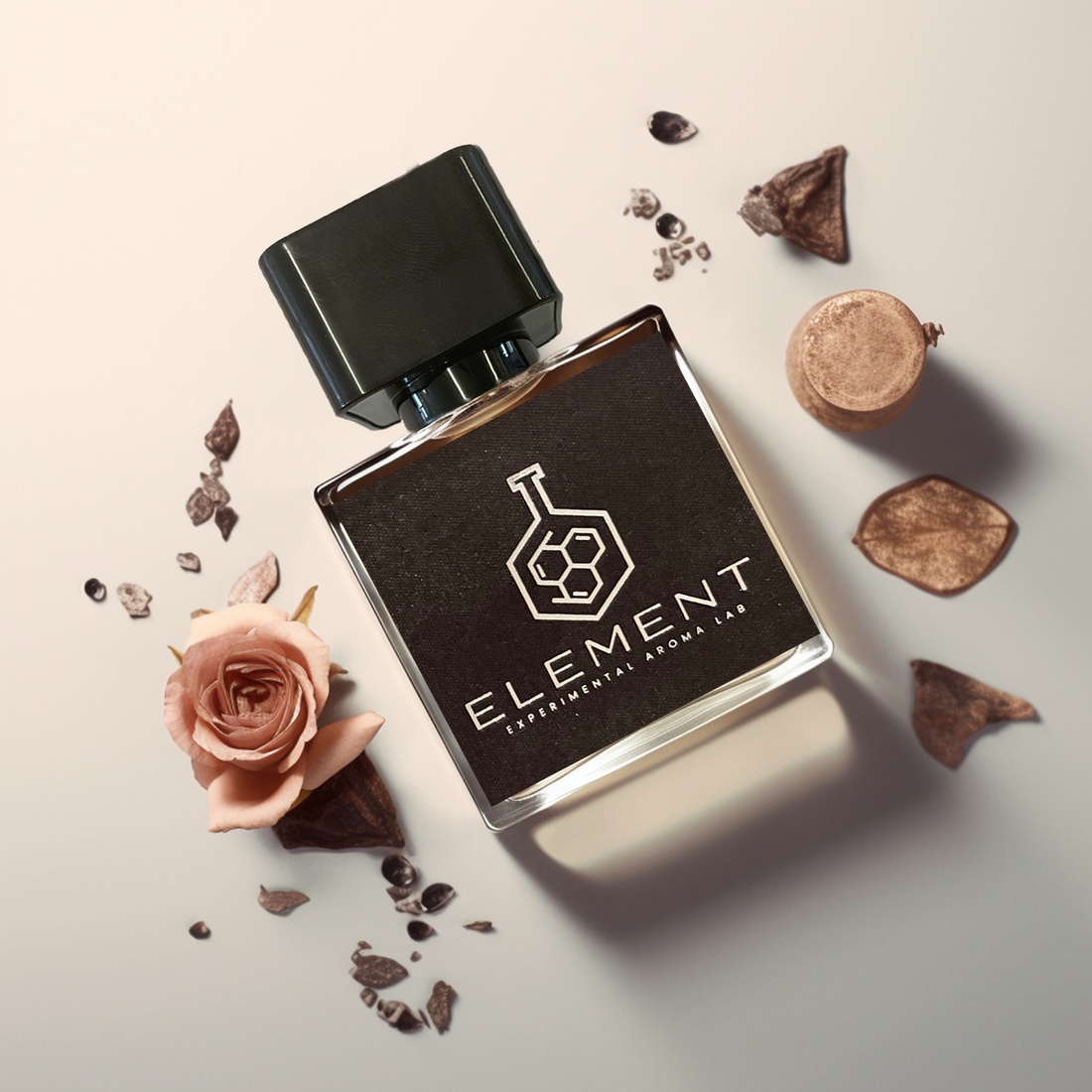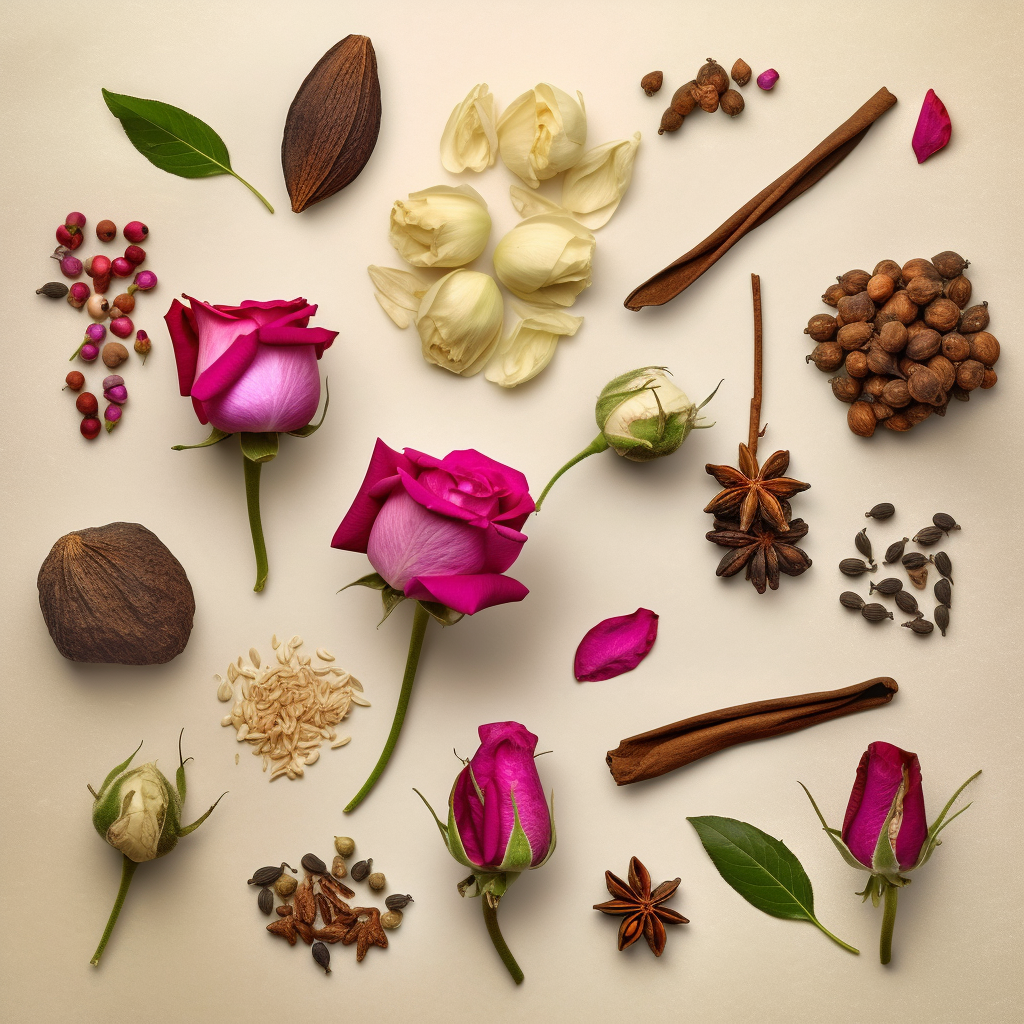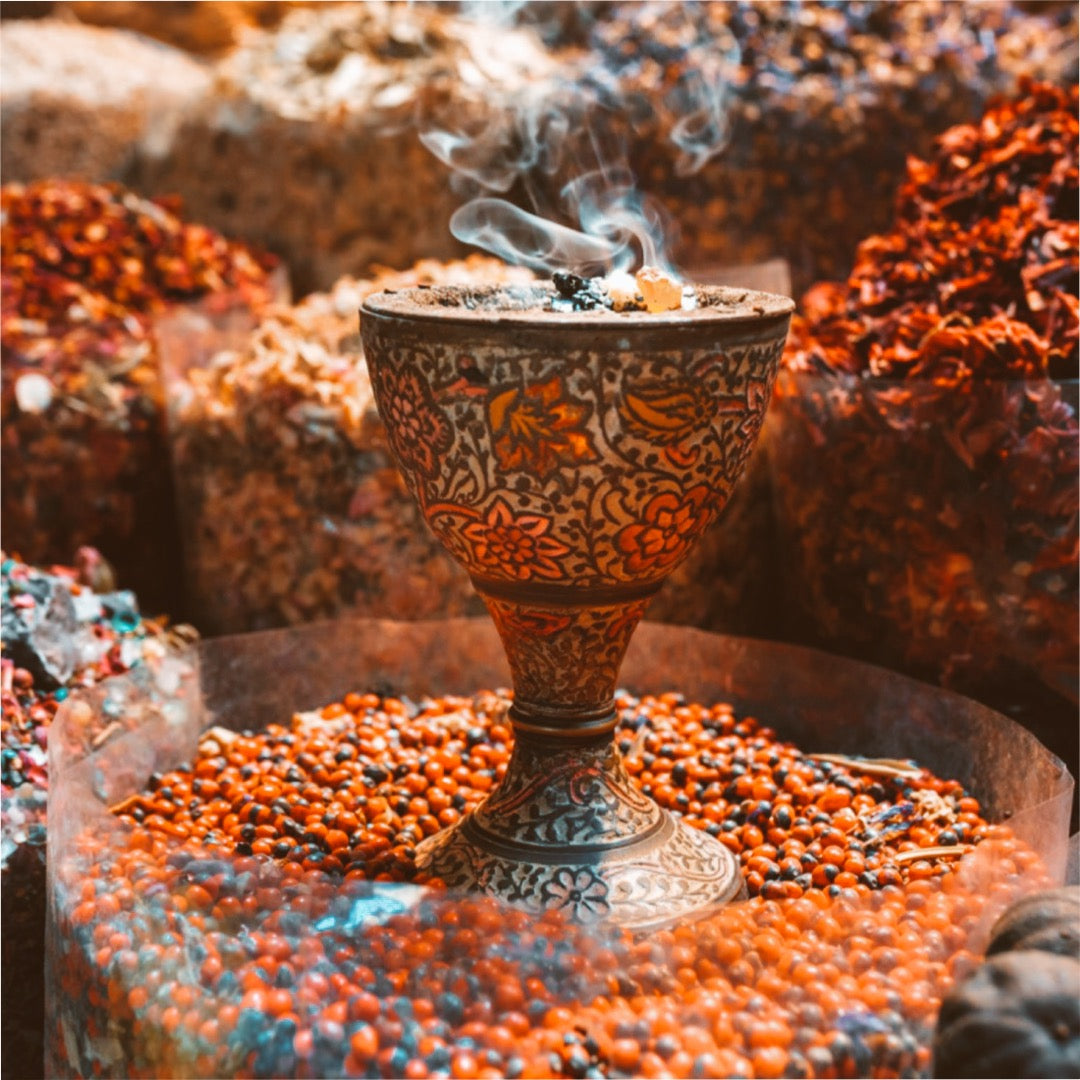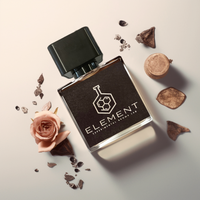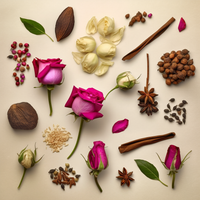 EXTERNA 1.3 - SOUK EAU DE PARFUM
Woody, spicy, mysterious.
Top: black pepper
Heart: Rose de Mai, Armoise
Base: Sandalwood, Labdanum, Vanilla
Inspired by the atmosphere in the Souk Semmarine, 
Marrakech, Morocco
Situation:
Aromas permeate the winding alleyways of the souks of Marrakech, a heady blend of spices, balsamic resins, aromatic woods, animal musk, leather goods and Moroccan rose.

The heat is intense, the people loud, the air dry and dusty and warm, redolent with the smells of the souk.  Bustling life is everywhere.

Be Transported.

• Armoise
• Rose de Mai
• Cardamom
• Black Pepper
• Sandalwood
• Labdanum
• Vanilla
• you like deep, woody fragrances that aren't sweet
• you love sandalwood, cedarwood and incense
• you want an air of mystery and complexity in your perfume
Skin-safe. Spritz onto skin or clothing.

External use only.
Keep out of reach of children.
Store cool and dark.
No mass-market essential oils. No endangered botanicals. No animal products. Clean fragrance free from pthalates, parabens, denaturing chemicals. Skin safe. IFRA 50 ☑️

Available in 7ml mini roller, 30ml spray, 50ml spray (special order)
food grade ethyl alcohol, parfum, distilled water, eugenol, geraniol, benzyl alcohol, citral, citronellal, benzyl benzoate, d-limonene, cinnamic alcohol