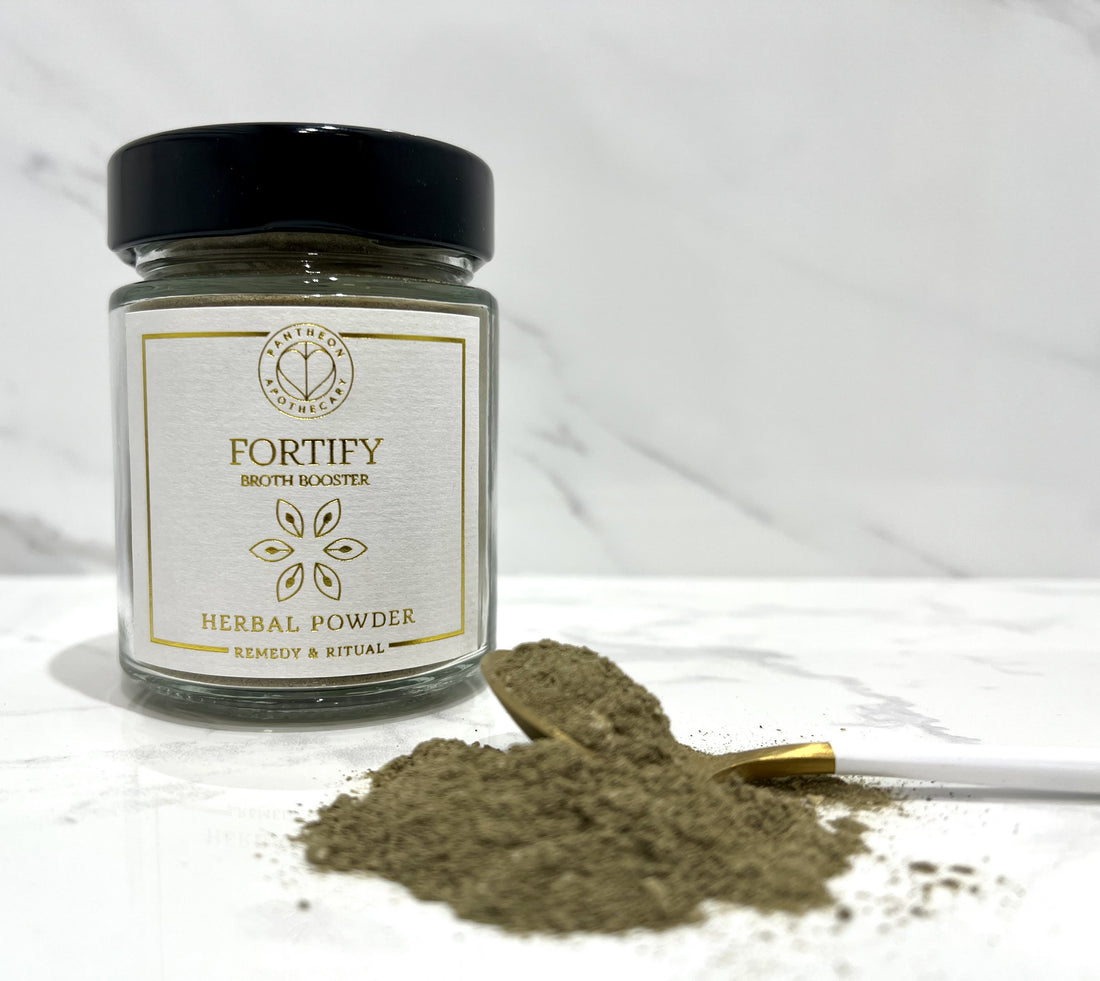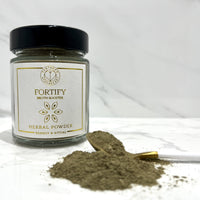 FORTIFY - SUPPORTING YOUR MICROBIOME
Introduce the magic of our Fortify Broth Booster to your pantry - a potent blend of herbs and medicinal mushrooms that effortlessly enrich the flavour of your everyday meals while profoundly nourishing your body. A spoonful of this nutritious blend added to your soups, stocks, sauces or even as a seasoning can dramatically elevate the flavour and increase the nutritional benefits of your meal.
Fortify Broth Booster isn't just a delicious addition to your meals; it's a wellness ritual that supports the healthy function of your gut microbiome, immune system, and overall wellbeing.
• you want to support a healthy gut microbiome
• you want to support a functioning immune system
• you want to increase your micronutrient intake - especially minerals
• you want to make delicious, rich, deep flavoured meals for you and your loved ones
Shiitake Mushrooms - Not only do they lend a deep umami flavour, but Shiitake mushrooms also support a healthy immune function.

Nettle - This highly nutritious wild herb is a storehouse of essential nutrients, lending a unique rich flavour to the blend.

Burdock Root - Functioning as an alterative herb, Burdock root facilitates elimination via the skin, thereby promoting a radiant skin complexion.

Astragalus Root - Known as a potent adaptogen with an affinity for the immune system, Astragalus root supports your wellbeing, ensuring its optimal functioning.

Chicory Root - Enriched with inulin, Chicory root contributes to the blend's capability to foster a thriving gut flora.

Dandelion Root - Serving as an exceptional prebiotic, Dandelion root fortifies the gut, supporting a flourishing microbiome.

Chaga - This powerful adaptogen, with a unique action on the digestive system, adds to the potency of our blend.

Marshmallow Root - Integrated into our blend as a soothing and demulcent herb, Marshmallow root soothes the tissues of the gut, promoting overall digestive health.
Add 1tsp per person, or a tablespoon for the pot, to any nourishing soup, sauce, casserole or stock during cooking.
shiitake mushroom powder, nettle leaf powder, burdock root powder, astragalus root powder, chicory root powder, dandelion root powder, chaga mushroom powder, marshmallow rood powder