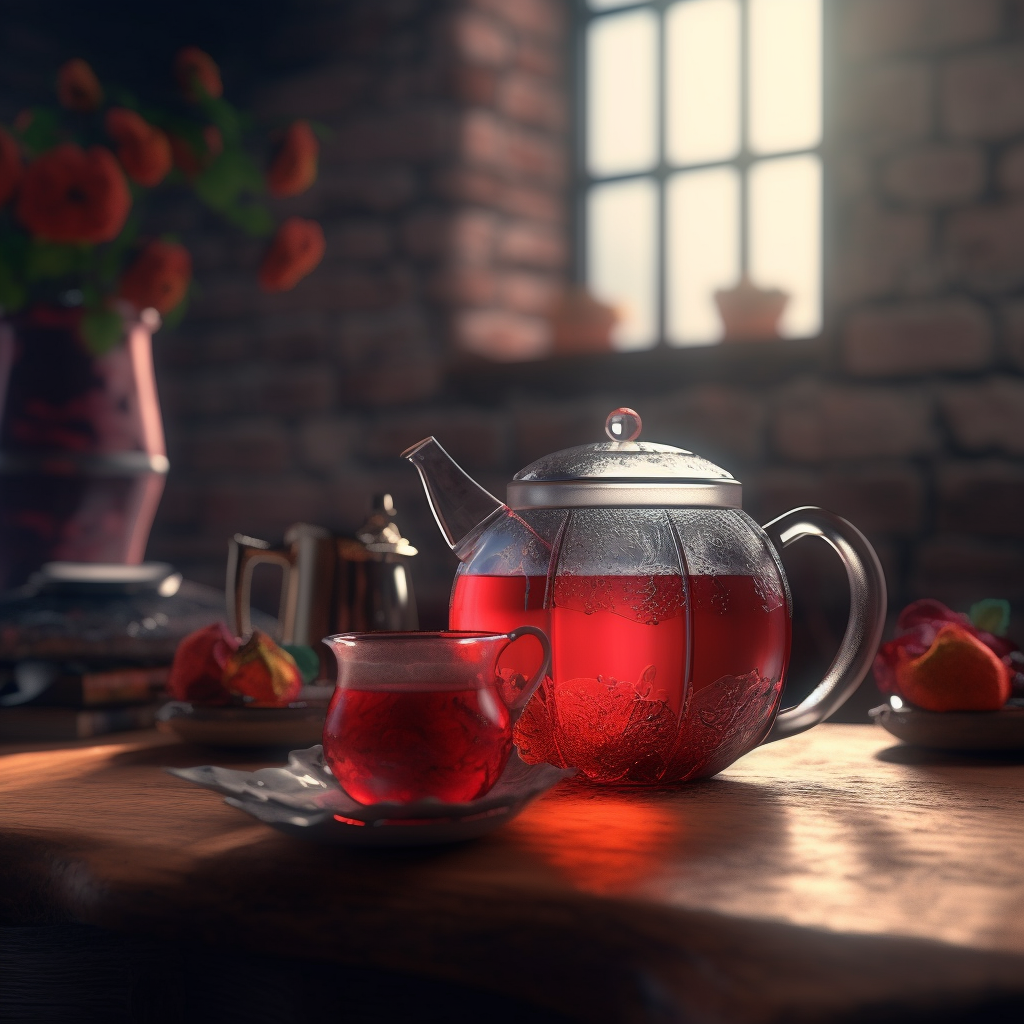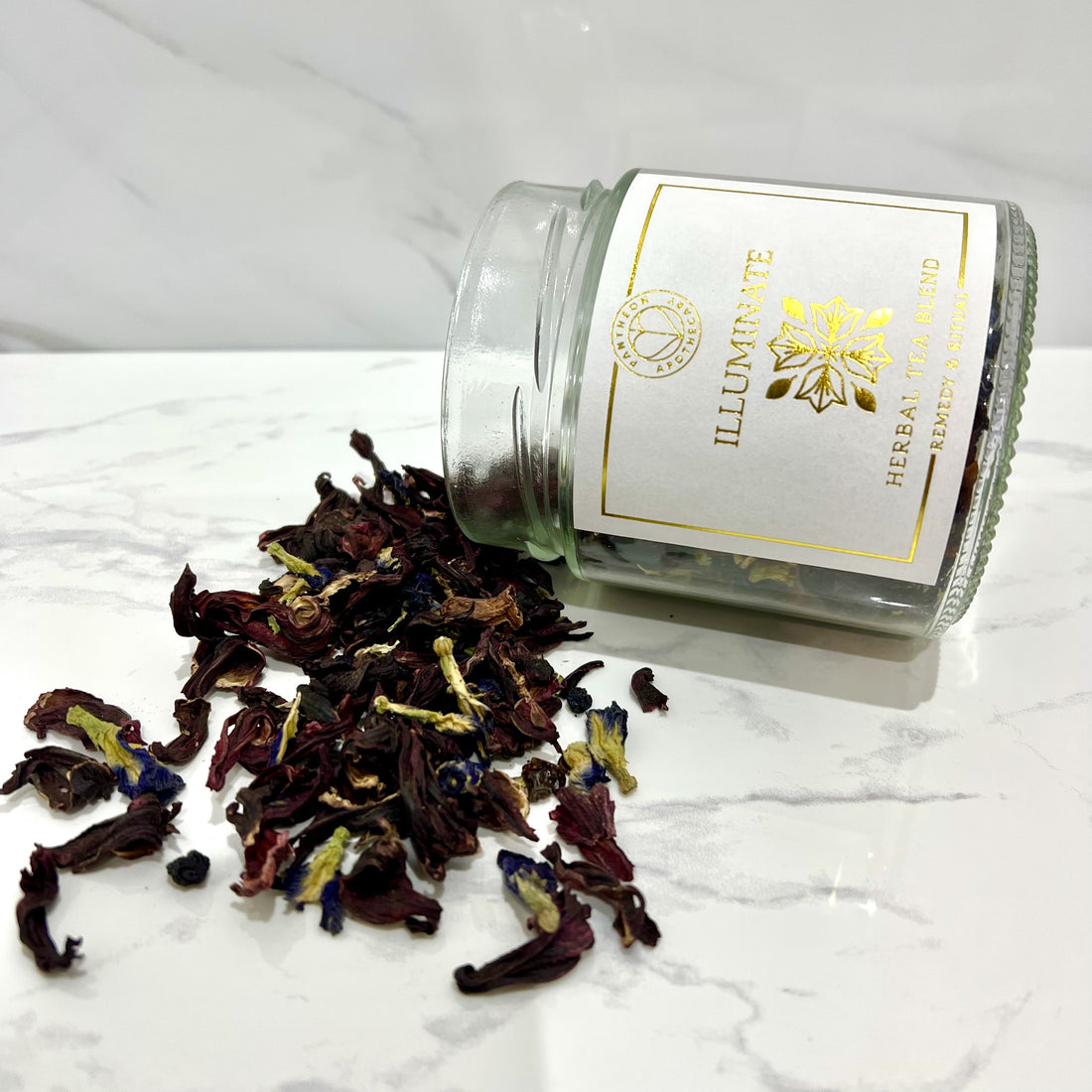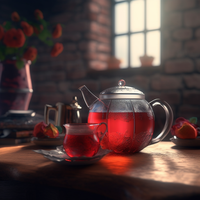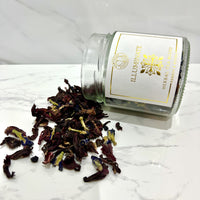 This delicious blend of potent botanical antioxidants is designed to nourish your body, promote cellular health, and lend your skin a radiant glow.
Enjoy hot or chilled, this blend is your perfect partner for achieving good health and glowing skin.
• you want to boost your antioxidant intake
• you love a bright, fruity, aromatic cup of tea
• you feel tired in the afternoon
• you notice signs of ageing on your skin - dryness, dullness, uneven skin tone, fine lines and wrinkles, change in texture
• you have recently been ill
Roselle Flower - This hibiscus species is a powerhouse of antioxidants and Vitamin C, working to combat oxidative stress and promote skin health. Its deep red color infuses the tea with a beautiful hue and a tart, cranberry-like flavor.

Butterfly Pea Flower - Revered for its stunning blue color and traditional medicinal properties, Butterfly Pea Flower is packed with bioflavonoids that support hair and skin health, boost vitality, and promote general well-being.

Rose Hips - Known for their high Vitamin C content, Rose Hips also provide a range of antioxidants and anti-inflammatory compounds. They lend a gentle, tangy flavor to the tea and help support immune function.

Bilberries - These tiny, flavorful fruits boast even more antioxidants than their cousins, blueberries. They are rich in anthocyanins, potent antioxidants that support cellular health, heart health, and eye health.
To enjoy our Illuminate tea blend, simply infuse the ingredients in hot (but not boiling) water, let it steep for up to 10 minutes, and savour it as a warming, restorative tea.

Alternatively, you can steep the blend in the refrigerator overnight for a tart, invigorating iced beverage.
Roselle flower* (hibiscus sabderiffa), Butterfly pea flower*, Rose Hips*, Bilberries**

* certified organic
** sustainably wildcrafted