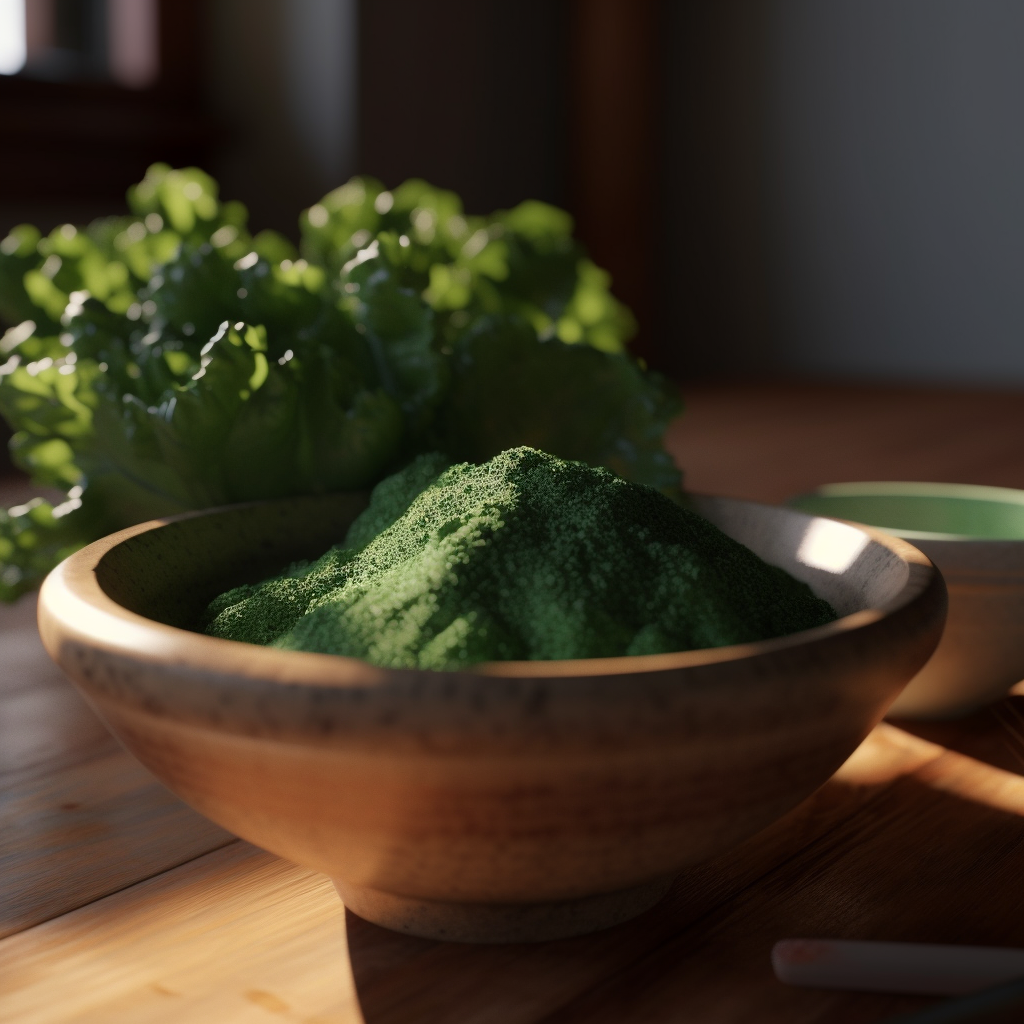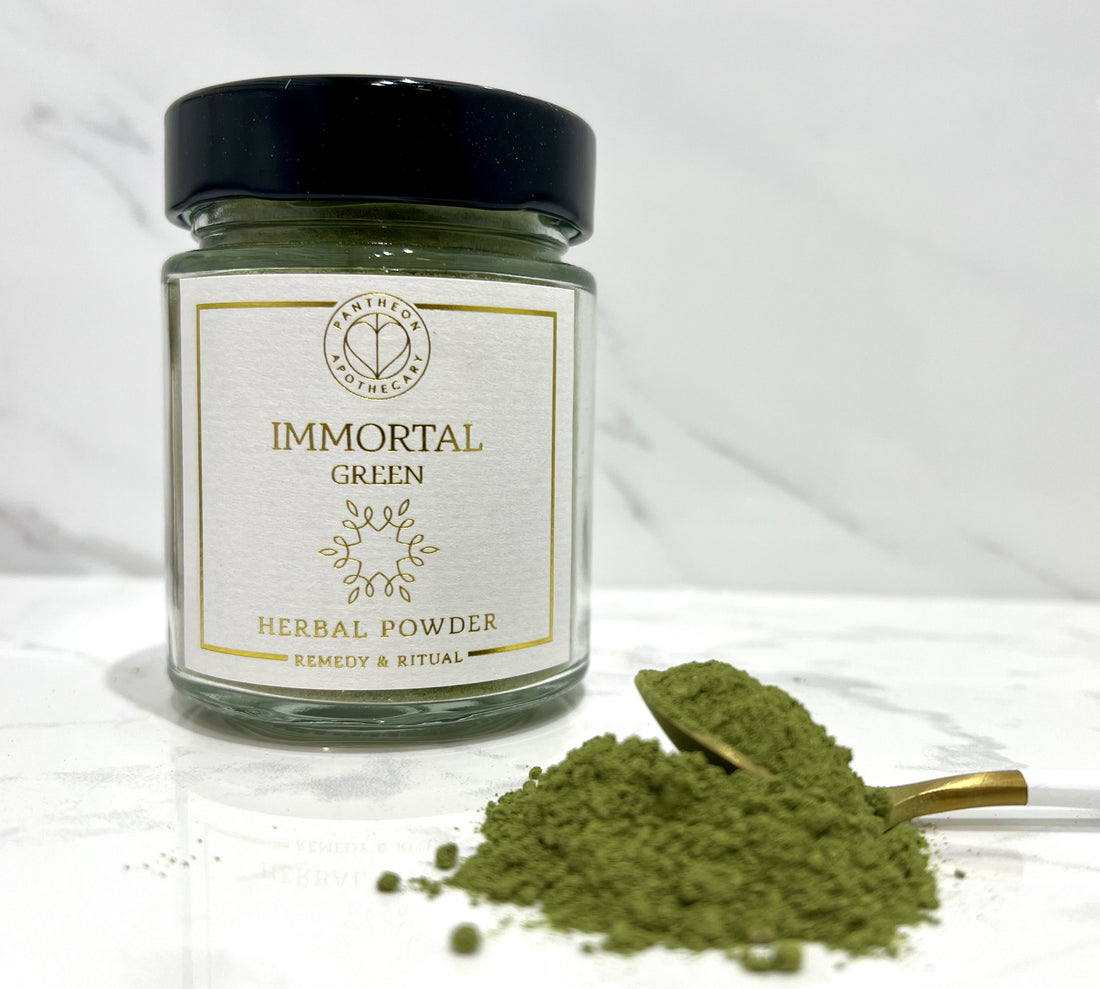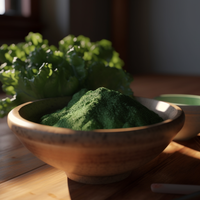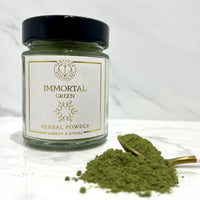 Elevate your wellness regimen and care for your skin from within with our Immortal Greens herbal powder, a powerhouse blend of 11 nutritive herbs, super-greens and algae designed to enhance your diet and overall wellness.
Our carefully selected greens and superfoods offer a spectrum of micronutrients, antioxidants, and phytonutrients rarely found in a single product, aiming to optimize your health and fill any potential nutritional gaps in your diet.
Discover the ease and benefits of adding this versatile, nutrient-packed blend to your daily routine.
• you want to boost your micronutrient intake
• you have a busy schedule
• you are low in iron
• you don't eat enough green vegetables
• you get tired in the afternoons
• you experience stress in your life
• you want an easy, convenient way to include a wide range of greens in your diet
Barley Grass - This nutrient-dense plant offers abundant vitamins A and C, antioxidants, and dietary fiber, promoting digestive health and boosting your immune system.

Wheat Grass - Boasting a plethora of vitamins, minerals, chlorophyll, and 17 essential amino acids, Wheat Grass supports overall vitality and wellness.

Kale - This superfood provides a wealth of vitamins, including A, B1, B2, B3, B6, C, and K, as well as vital minerals like iron, magnesium, calcium, and potassium.

Moringa - Highly nutritious, Moringa is packed with Vitamin C, various minerals, antioxidants, and amino acids that aid the body in healing and maintaining optimal health.

Nettle - Containing up to 26% protein and numerous vitamins and minerals, Nettle is one of the most nutrient dense plants currently known to humankind.

Broccoli - This green vegetable is rich in antioxidants and essential nutrients that support blood sugar balance, inflammation reduction, and heart health.

Jiaogulan - A revered adaptogen, Jiaogulan can help manage cholesterol and blood sugar levels, fortify the immune system, and boost stamina.

Spirulina - This superfood is a source of phycocyanin, a potent plant protein, contributing to overall health and vitality.

Matcha - High in EGCG, a powerful antioxidant thought to possess cancer-fighting properties, Matcha lends its unique flavor and benefits to this blend.

Oatstraw - As a nervine tonic, it nourishes the nervous system and helps to soothe stress.

Chlorella - Rich in proteins, vitamins, minerals, fiber, and antioxidants, Chlorella supports detoxification and overall wellness.
To enjoy our Immortal Green blend, simply add a teaspoon to your favorite smoothie, juice, or beverage. You can also sprinkle it onto your meals for an instant boost.
This product is not recommended during early pregnancy. If you are pregnant, please consult your doctor before consuming this product.
wheat grass, barley grass, moringa leaf, kale, stinging nettle, broccoli, chlorella, jiaogulan, matcha, oatstraw, spirulina,