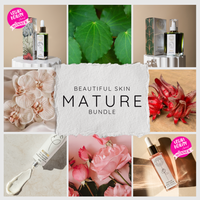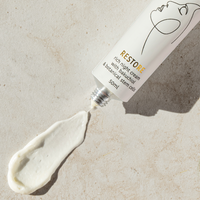 Our super-hero products to care for maturing skin:
Emerald oil cleanser offers a gentle, deep cleanse without drying the skin.
Gaia Deep Nutrition glow potion offers phytosterols, antioxidants, advanced vitamin C THD, healing herbal extracts, omegas 3, 6 & 9, and more - all in a lightweight, dreamy oil serum.
Distilled Rose Serum brings ultimate hydration and smoother, softer skin with fresh-distilled rose hydrosol, hyaluronic acid, and roselle flower extract.
Restore Night Cream refines and rebuilds with phyto-retinoic bakuchiol, orchid stem cells and silk proteins.