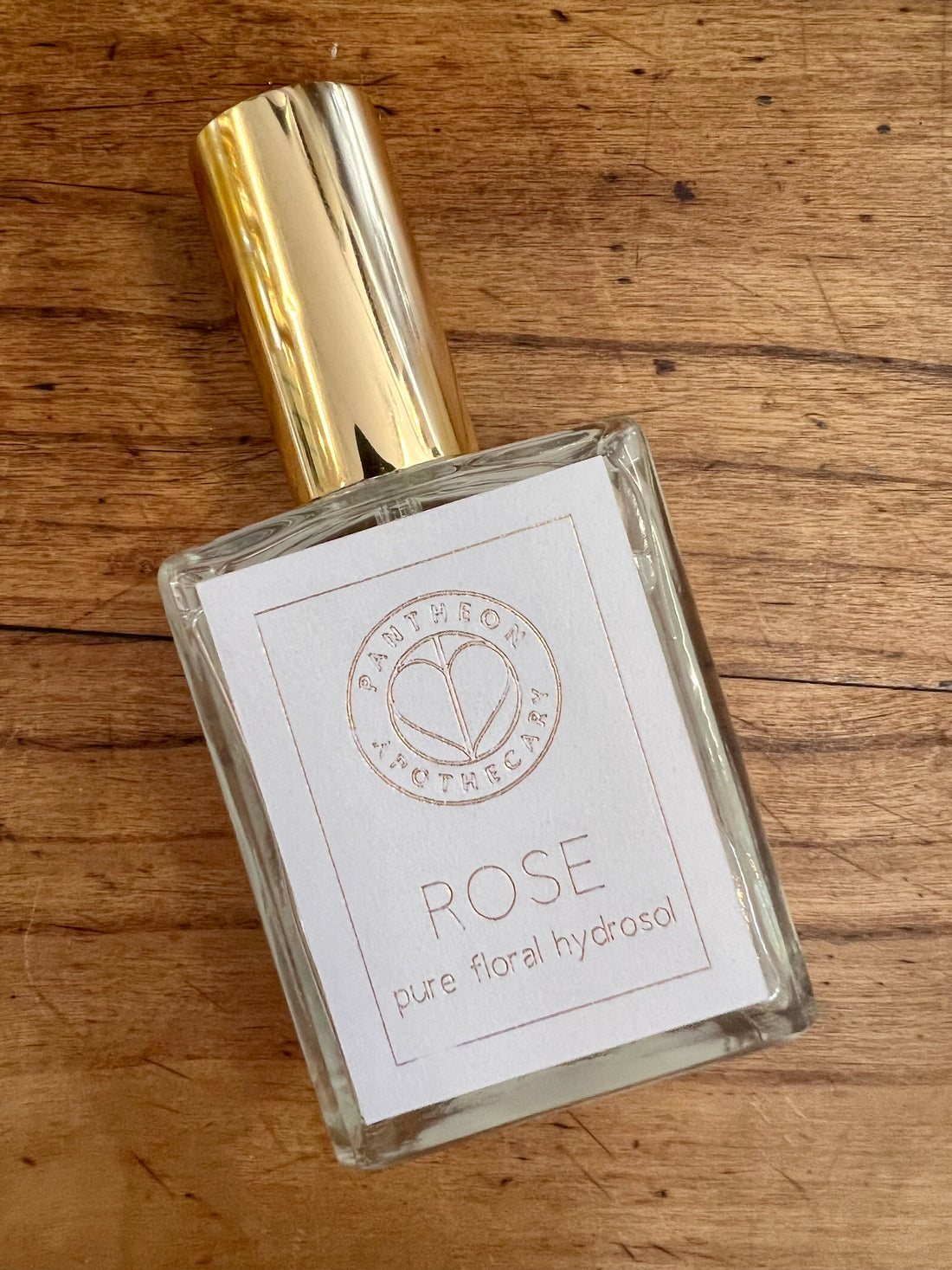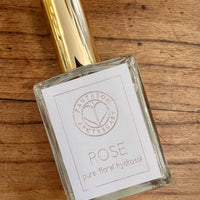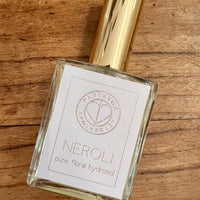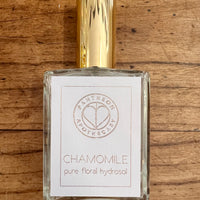 Experience the refreshing and rejuvenating benefits of our Pure Distilled Hydrosols. These exquisite hydrosols serve as versatile facial toners and invigorating mists, offering a natural and gentle alternative to conventional astringent toners.
Hydrosols are the aromatic water obtained through the steam distillation of plants, capturing their essence and therapeutic properties. Our collection features three remarkable options:
Rose Hydrosol: Immerse yourself in the delicate and enchanting aroma of pure Rose Hydrosol. Known for its hydrating and soothing properties, Rose Hydrosol helps balance the skin's pH levels, leaving it refreshed, revitalized, and dewy. It is particularly beneficial for sensitive or mature skin, promoting a calm and radiant complexion.
Neroli Hydrosol: Indulge your senses with the uplifting and citrusy Neroli Hydrosol. This aromatic water is renowned for its hydrating and rejuvenating effects on the skin. It helps soothe inflammation, reduce redness, and promote a healthy complexion. Neroli Hydrosol is especially beneficial for oily or acne-prone skin, as it helps balance sebum production and refine the pores.
Chamomile Hydrosol: Experience the gentle and calming properties of Chamomile Hydrosol. Its anti-inflammatory benefits make it ideal for sensitive or irritated skin, helping to soothe redness, alleviate discomfort, and promote a more balanced complexion. Chamomile Hydrosol is also known for its calming aroma, making it a delightful choice for relaxation and self-care rituals.

Kawakawa & Kanuka Hydrosol: Refreshing and Soothing to the skin, the combination of fresh-distilled Kawakawa and Kanuka is the perfect choice for oily and breakout-prone skin.  
Available as a 60ml spray