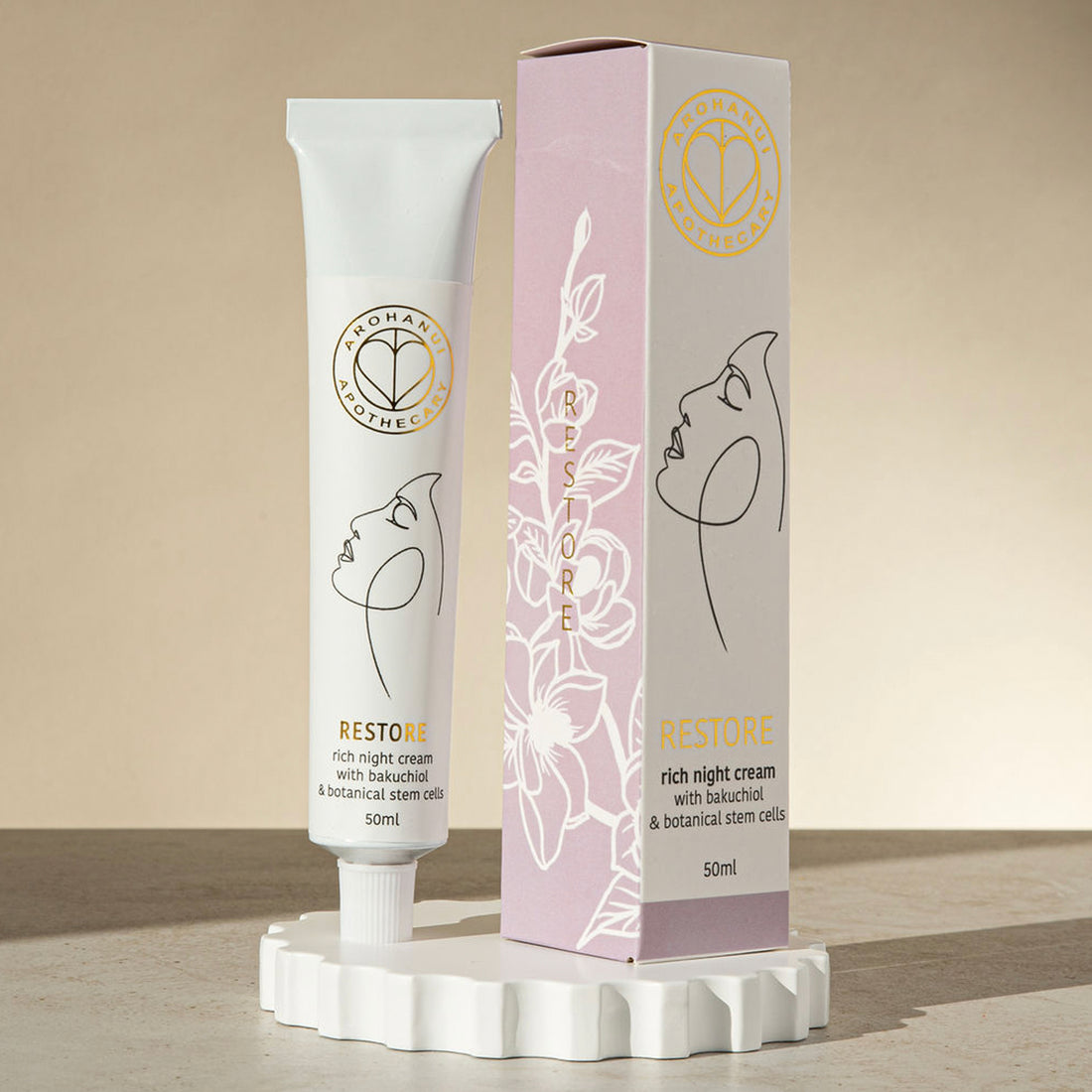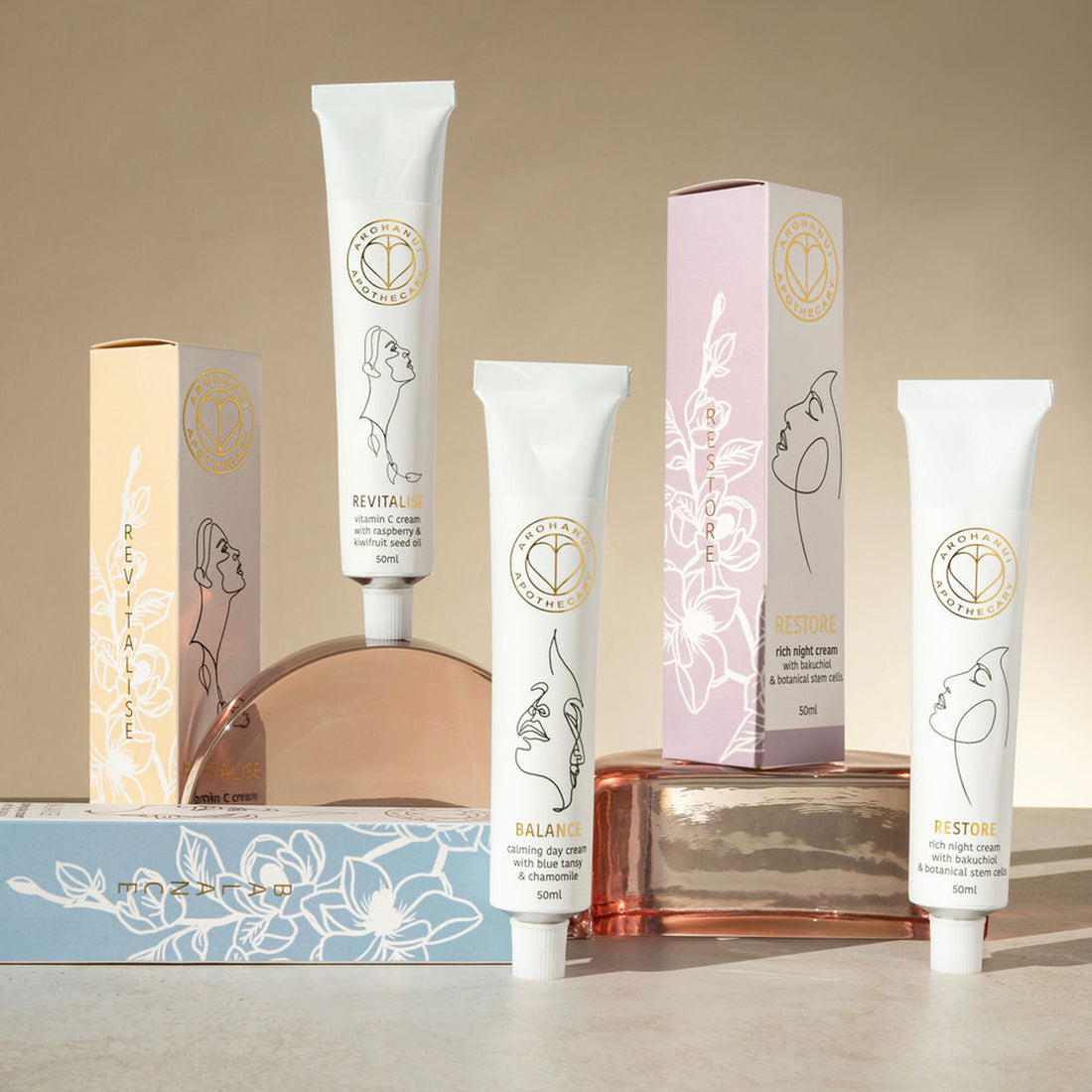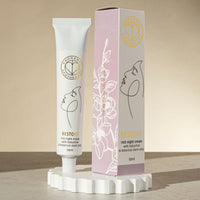 RESTORE - RICH NIGHT CREAM
Introducing Restore, a luxurious cream infused with powerful botanical ingredients to rejuvenate and nourish your skin. This silky formulation features key elements that work harmoniously to restore your skin's vitality and radiance, combating fine lines and wrinkles, enlarged pores, uneven tone and texture, and hyperpigmentation and scarring - all the signs of natural aging.

Gentle yet effective, this cream offers the benefits of beautiful, youthful skin without the sensitization commonly associated with synthetic counterparts.  Whether you have mature skin or struggle with scarring or roughness, this nourishing cream is a perfect choice.
• you experience dry skin
• you have uneven skin tone with patchy texture
• you have enlarged pores
• you want to minimise the appearance of fine lines
• you notice increased pigmentation in your skin
• you are noticing your skin showing signs of maturing
Bakuchiol extract: a natural and effective alternative to retinol, without the side effects. Bakuchiol possesses remarkable anti-aging properties, reducing the appearance of fine lines, wrinkles, and uneven texture without causing irritation or sensitivity. This botanical ingredient also stimulates collagen production, promoting skin firmness and plumpness for a youthful glow. Other benefits of Bakuchiol include reduction in acne scarring and blemishes, and reduced pore size.

Orchid stem cells: this natural cosmeceutical ingredient has shown excellent results in clinical settings to combat the signs of aging. These stem cells boost cellular regeneration, revitalizing your complexion and promoting a healthier, more youthful appearance. Orchid stem cells are also rich in antioxidants, safeguarding the skin from environmental stressors that contribute to premature aging.

Hydrolysed Silk Proteins provide deep hydration and nourishment to your skin. These proteins deliver a luxurious touch, softening and soothing the skin's texture.
• your favourite Pantheon Skin phytonutrient glow potion

Apply a small amount of Restore cream to the skin of your face, neck, and decolletage after your serum.
Aloe leaf juice*, Coconut oil*, Cetyl alcohol and stearyl alcohol and polysorbate 60, Stearic acid, Glycerin, Jojoba oil*, Grape seed oil, Avocado oil, Witch hazel extract, Tocopherols, Sunflower seed oil, Bakuchiol, Calanthe discolor extract, Phenoxyethanol, Hydrolysed silk proteins, White willow bark extract*, Neem seed oil*, Rosemary extract*, Organic alcohol*, Lavender essential oil, Xanthan gum, Tetrasodium glutamate.