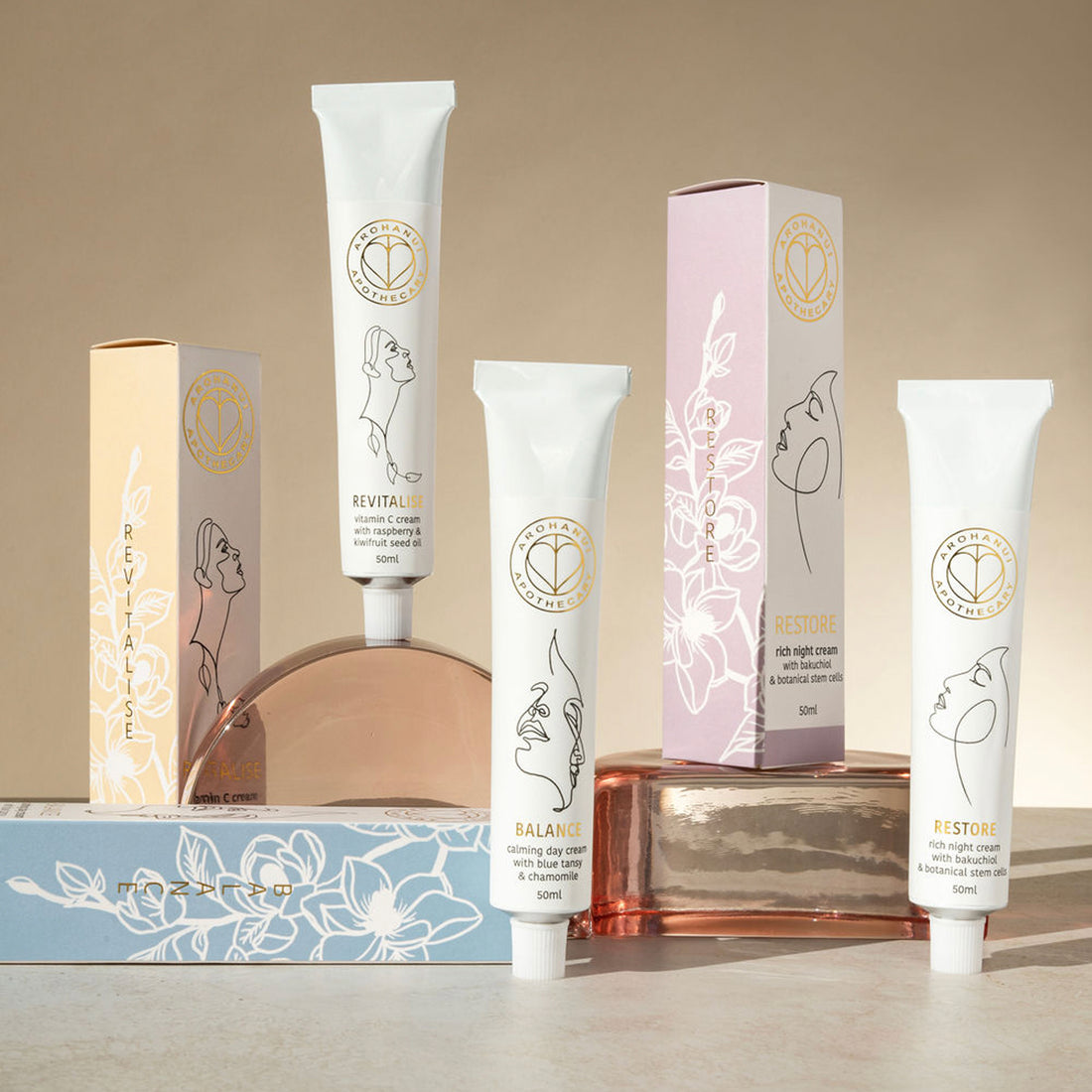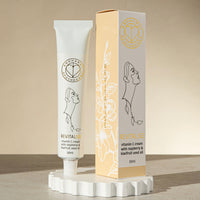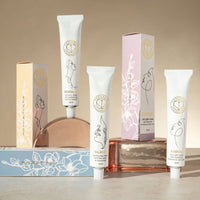 Introducing our refreshing citrus-floral scented day cream, a daily moisturizer that harnesses the power of high-potency vitamin C for truly effective skincare. Combined with several fruit extracts and kiwifruit seed oil, Revitalise day cream is an antioxidant bomb for your face.
The combination of botanical extracts and actives in Revitalise day cream result in a potent formula that protects the skin, boosts collagen production, and brightens the complexion.
• you spend time outdoors
• you notice signs of UV damage in your skin
• your skin feels tight by the end of the day
• you live in an area where air pollution is an issue
• you have a dull, lacklustre complexion
High-Strength Vitamin C (Ascorbyl Palmitate): Vitamin C is a powerful antioxidant that protects the skin from environmental stressors, stimulates collagen production, and brightens the complexion. Our cream features ascorbyl palmitate, a stable form of vitamin C that easily penetrates the skin, allowing for enhanced effectiveness.

Kiwi Fruit Seed Oil: Packed with antioxidants, kiwi fruit seed oil provides additional protection against environmental stressors. It helps to soothe and nourish the skin, promoting a healthier complexion.

Raspberry Seed Oil: Rich in antioxidants, raspberry seed oil contributes to the cream's protective properties. It aids in maintaining skin health and supports a more even skin tone.

Sea Buckthorn Fruit Oil: This oil is a powerhouse of antioxidants, offering superior protection against environmental aggressors. It helps to rejuvenate and nourish the skin, enhancing its overall appearance.</p>
• Aphrodite glow potion
• Distilled Rose serum
• Ruby Facial Polish
Apply a small amount of cream to your face, neck and decolletage after your serum.

For external use only.
Aloe leaf juice*, Coconut oil*, Cetyl alcohol & stearyl alcohol & polysorbate 60, Glycerin, Stearic acid, Ascorbyl palmitate, Kiwi fruit seed oil, Sea buckthorn fruit oil*, Phenoxyethanol, Tocopherols, Sunflower oil, Green clay extract, Blueberry fruit extract*, Raspberry fruit extract*, Cranberry fruit extract*, White willow bark extract*, Rosehip seed oil, Neem seed oil*, Rosemary leaf extract*, Natural perfume, Organic alcohol, Xanthan gum, Tetrasodium glutamate diacetate.

*Organic ingredients