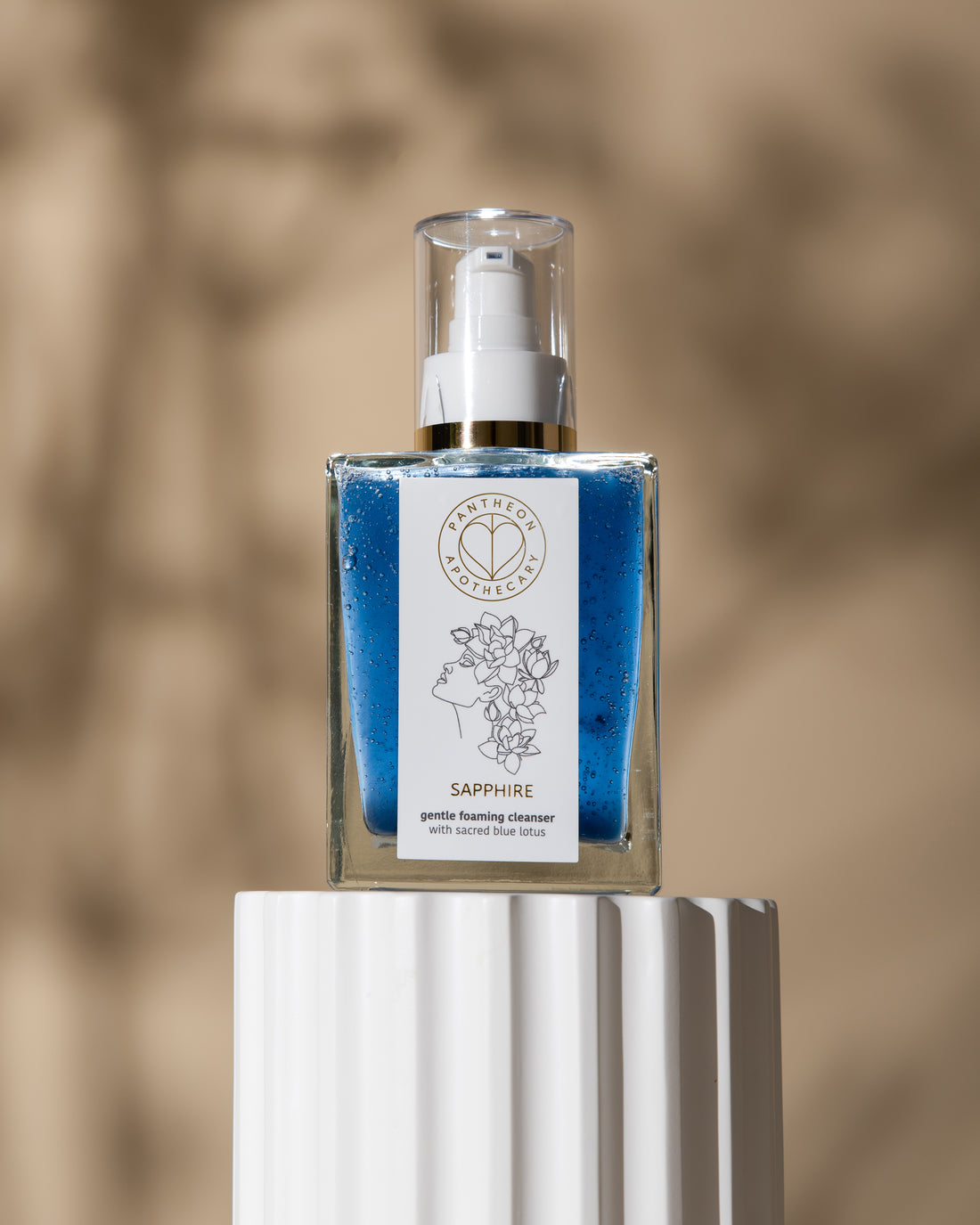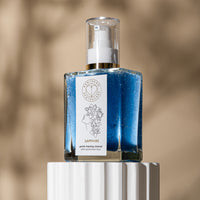 Sapphire is a gentle and effective gel cleanser perfect for sensitive skin types and those prone to breakouts. Formulated with pH-balanced coconut-based surfactants, she effortlessly cleanses the skin of dirt and excess oils without stripping away natural moisture.
Perfect for those who experience breakouts, excessively oily skin, or prefer a fresher 'clean' feel after cleansing, without the tightness of soapy products.
Blue tansy oil combines with Chamomile and Yarrow essential oils to reduce redness and inflammation, and target breakouts.

Cocomidopropyl Betaine: A mild surfactant derived from coconut oil that provides gentle cleansing while maintaining the skin's moisture balance.

Decyl Glucoside: Another gentle surfactant derived from plant-based sources, decyl glucoside effectively removes impurities without causing irritation.

Pro-Vitamin B5 (dl-Panthenol): Known for its moisturizing and soothing properties, pro-vitamin B5 helps to nourish and hydrate the skin, promoting a healthier complexion.
Water, Cocomidopropyl Betaine, Decyl Glucoside, Glycerin, Pro-Vitamin B5 (dl-Panthenol), Caprylyl/Capryl Glucoside, Xanthan Gum, Phenoxyethanol, Blue Lotus Absolute, Blue Tansy Oil, Chamomile Essential Oil, Yarrow Flower Essential Oil, Tetrasodium Glutamate Diacetate.