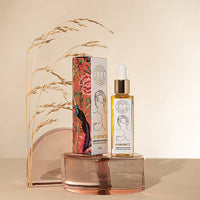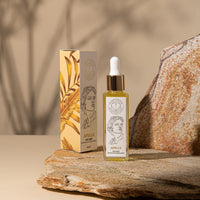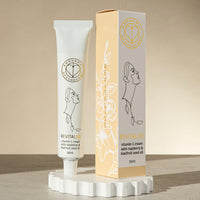 For those who love to spend time in the sun!
Our best free-radical scavenging, antioxidant-laden, healing potions for sun-kissed skin.  This bundle contains:
Aphrodite Replenish & Protect glow potion - with advanced vitamin C THD, healing calendula, boswellic acid for cellular health, pomegranate and rosehip seed oils, sea buckthorn fruit oil, and prickly pear - all come together with a hint of neroli and rose to actively address UV damage and promote healthy cell turnover.
Apollo Sun God glow potion - our supreme multitasker for skin and hair.  Perfect for those who love the sun, surf and great outdoors.  Lighter in texture than Aphrodite with a much higher concentration of boswellic acid, advanced vitamin C THD, argan oil - the ultimate conditioner for skin and hair, jojoba, with a light, fresh scent of cedar.

Distilled Rose Serum - the perfect hydrating accompaniment to Aphrodite and Apollo, with the added benefit of gentle exfoliation for a smoother, fresher complexion.
Revitalise - our vitamin C day cream with antioxidant-rich berry extracts, sea buckthorn, kiwifruit seed and white willow extract.  Seal in the benefits of your glow potions and create a breathable barrier to help protect your skin and retain moisture through the day.