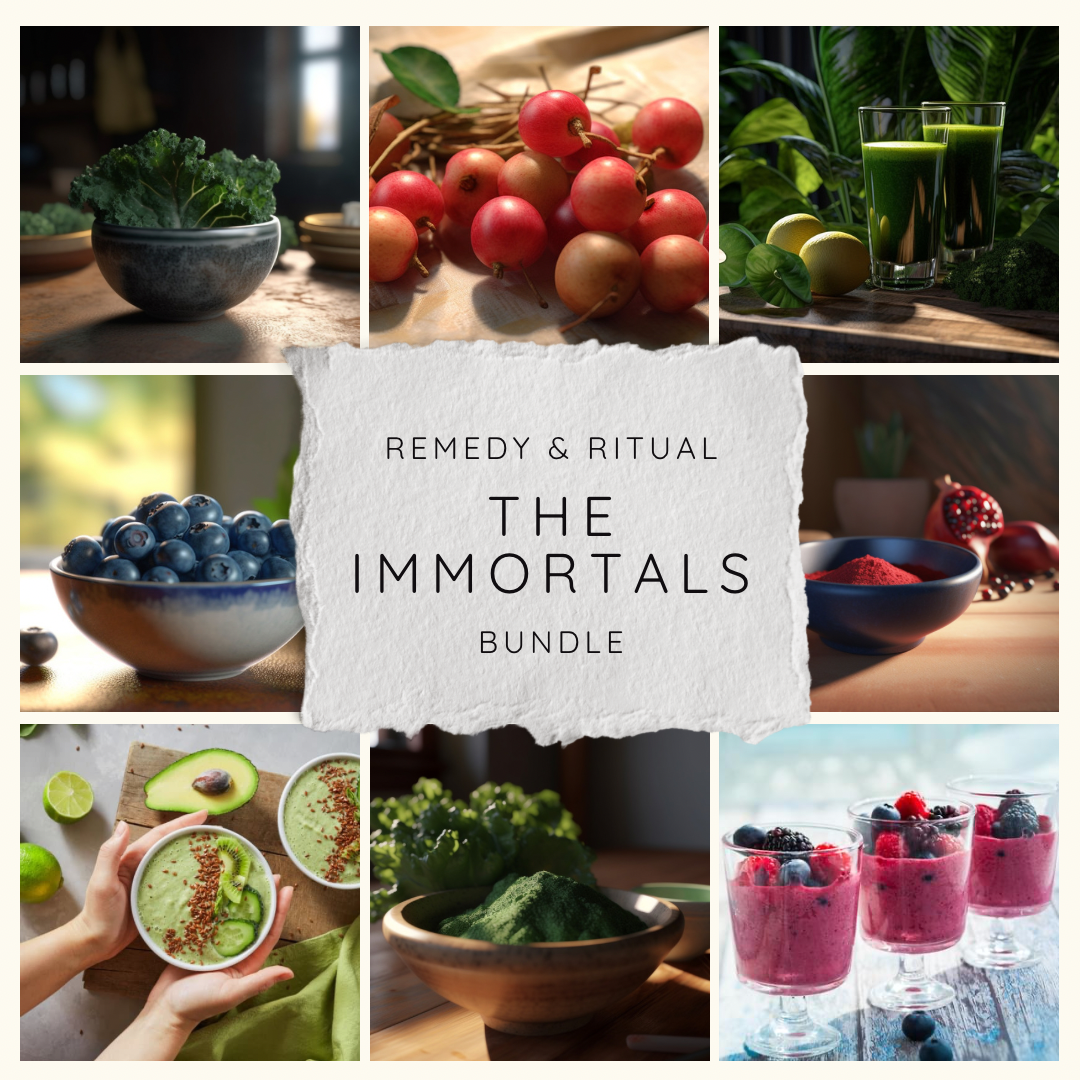 The Immortals.
Get the antioxidant and bioflavonoid benefits of Immortal Red alongside the nutritional powerhouse of Immortal Green.

Immortal Green: Our carefully selected greens and superfoods offer a spectrum of micronutrients, antioxidants, and phytonutrients rarely found in a single product, aiming to optimize your health and fill any potential nutritional gaps in your diet.
Immortal Red: our Immortal Reds powder is a skin-loving antioxidant blend formulated to enhance radiance and health. Each serving packs a punch of phytonutrients, vitamins, and antioxidants, offering an easy and convenient way to bolster your nutrition.