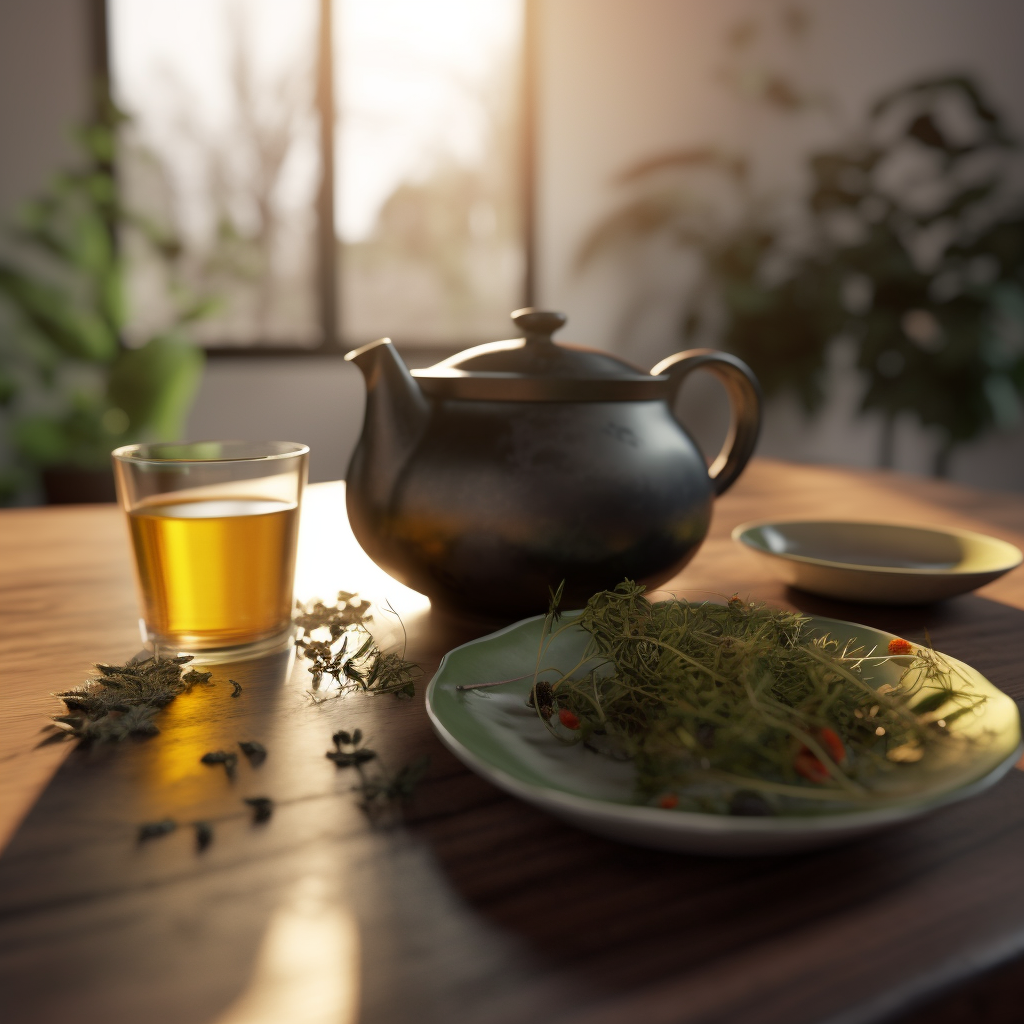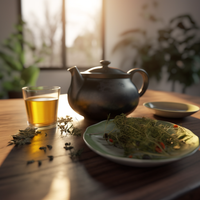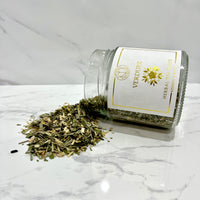 VERDURE - HERBAL TEA BLEND
Our invigorating Verdure Sencha Green Tea Herbal Blend is a perfect choice for those seeking a natural energy boost. This carefully crafted blend combines high-quality ingredients including Sencha green tea, lemon verbena, lemongrass, ginger, and kawakawa leaf, to create a refreshing and revitalizing tea experience.
• feel tired or flat by mid-afternoon
• want a pick-me-up without the caffeine
• want to increase your antioxidant intake

Sencha Green Tea: Packed with antioxidants, Sencha green tea provides a gentle energy boost without the jitters. It contains l-theanine, which promotes a state of relaxation and mental clarity, and a moderate amount of caffeine for a natural pick-me-up.

Lemon Verbena: Known for its bright and zesty flavor, lemon verbena adds a refreshing citrusy note to the blend. It contributes to the overall invigorating experience and enhances the aroma of the tea.

Lemongrass: With its distinct lemony taste and aroma, lemongrass brings a delightful freshness to the blend. It is also rich in antioxidants and may help support healthy blood lipid levels and reduce inflammation.

Ginger: Renowned for its warming and stimulating properties, ginger adds a spicy kick to the blend. It promotes circulation and provides a comforting element to the tea, making it an invigorating and flavourful choice.

Kawakawa Leaf: One of our precious native Rongoa herbs, kawakawa leaf has a long history of traditional use for its various health benefits. It is believed to aid digestion, soothe the throat, and provide a sense of overall well-being.
Use 1-2 tsp per cup of boiling water. Cover and steep for 5-15 minutes.
Sencha green tea, Lemon Verbena, Lemongrass, Ginger root, Kawakawa leaf