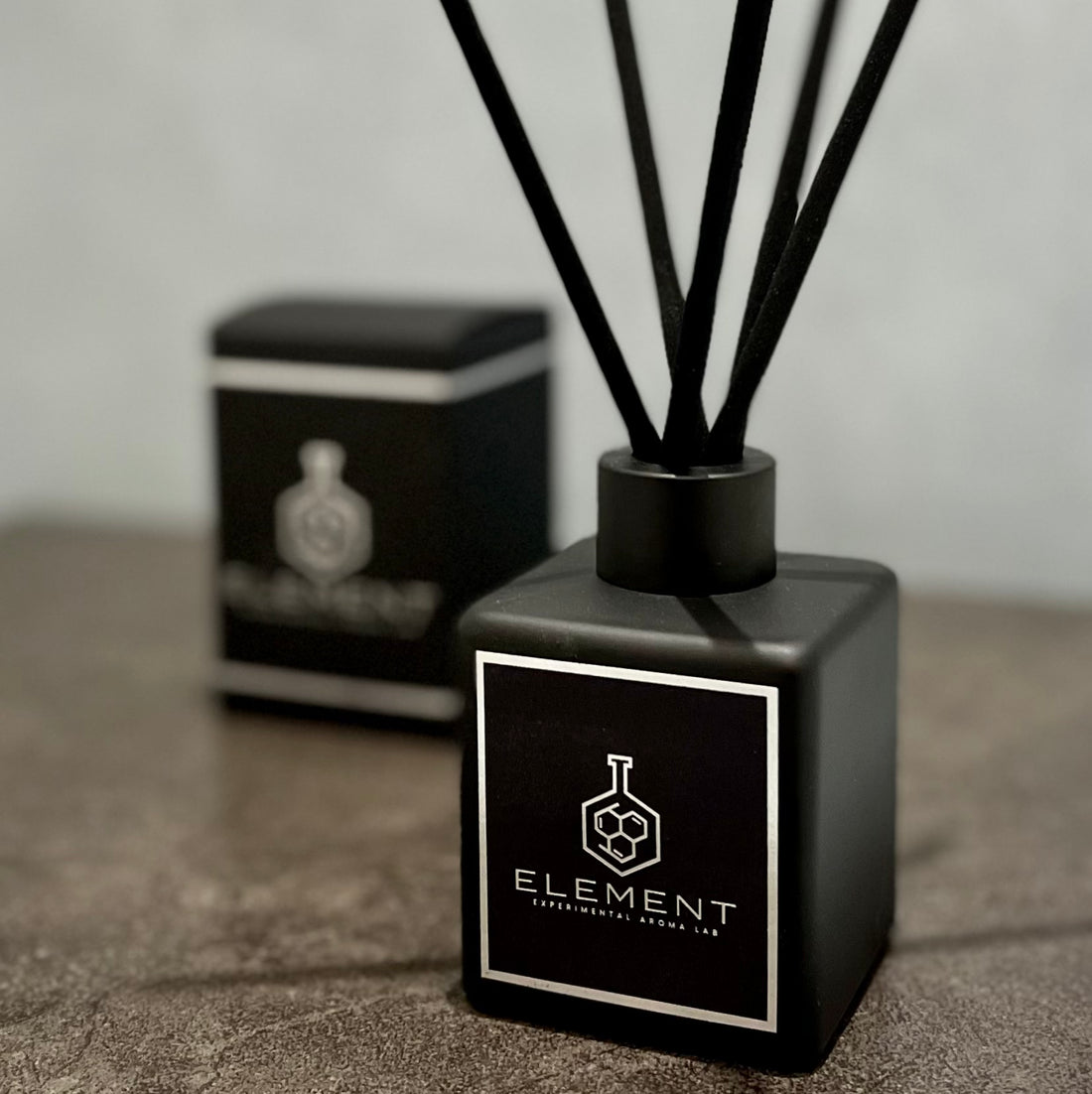 NEXT-GENERATION PERFUMED REED DIFFUSERS
Introducing our next-generation reed diffusers, the perfect way to create a calming and inviting atmosphere in your home. Crafted with the finest perfume ingredients, our reed diffusers offer a luxurious sensory experience that will delight your senses.
Our reed diffusers are made with a VOC-free and 100% natural base solvent that is sustainably produced from animal feed waste-product, making them a better choice for conscientious consumers.
We are proud to say that our reed diffusers are free from phthalates and parabens, and contain no synthetic preservatives, making them a healthy and natural choice for your home. Our commitment to using only the best quality ingredients means that our diffusers provide a long-lasting scent that is both clean and authentic.
Experience the luxury of our next-generation reed diffusers today, and transform your home into a haven of tranquility and relaxation.

Available in 3 scents and 2 sizes:
Vista - atmospheric and uplifting with notes of citrus, rose, lavender, galbanum and cashmere
Rain - enlivening and refreshing, a blend of bergamot, iris, vetiver, cedarwood and moss with a touch of animalic ambergris
Souk - warm, spicy and woody with notes of black pepper, cardamom and clove, sandalwood and incense wrapped around a heart of Moroccan Rose
Our Large 120ml diffusers are suitable for larger rooms such as living areas, and typically diffuse for 6-8 months.  Our smaller 50ml diffusers are perfect for smaller areas such as bathrooms and bedrooms, and for the budget-conscious.